The firm says that the launch marks a major milestone in its growth strategy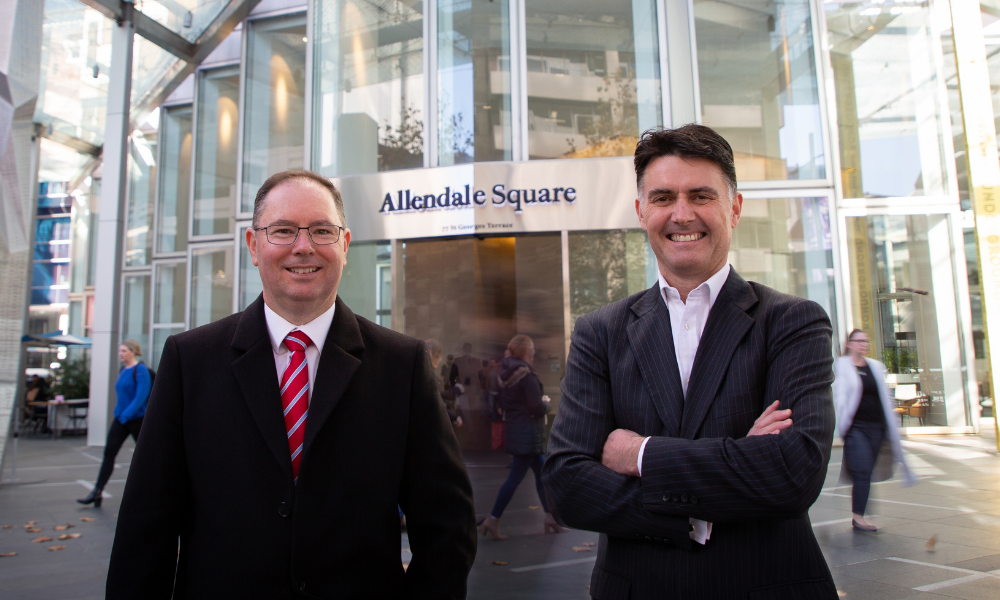 Piper Alderman has opened its doors in Perth as of 1 July.
"The Perth office will further strengthen Piper Alderman's position as one of Australia's leading, and fastest growing, commercial law firms and enable further expansion of its offering to clients through both geography and capability," the firm said in a media release last Thursday.
The launch marks a major milestone in Piper Alderman's national growth strategy, and is the firm's fifth office since it set up shop in Adelaide, Sydney, Melbourne and Brisbane. In line with the new office's opening, the firm has brought on board a team led by new WA-based partners Shane Entriken and Paul Sartori.
"While Piper Alderman is a national firm, our approach to expansion is about finding the best local people with local knowledge and supporting them to deliver industry-leading advice and services to clients," Piper Alderman national managing partner Tony Britten-Jones said. "Shane and Paul are both well-established and respected within the Western Australian business and legal communities with the skills and experience to establish and grow the Perth office."
Entriken joins the firm's employment relations group as a veteran practitioner of employment, industrial relations and workplace health and safety law. He has advised senior execs and boards.
He has negotiated on behalf of and advocated for clients before courts and tribunals. Moreover, he has also logged a stint as a GC for clients.
Sartori has guided and managing various corporate transactions in his career, having worked in London before. His experience with both local and global matters is expected to bolster Piper Alderman's corporate and M&A practice.
The firm has been working with WA-based clients for years; the new office will build on the ties with foundation clients first before growing its client base in the state. Key sectors the firm is eyeing include mining and resources, construction and engineering, healthcare, education and government.
"We are looking forward to bringing the breadth and depth of the Piper Alderman team to clients," Sartori said.
The current Piper Alderman Perth team boasts strong local profiles and experience, the firm said, and will be benefiting from the firm's resources across Australia. The new partners will also be looking to continue expanding the team in the near future.
"We have exciting plans to grow the firm in the West by attracting good local talent and I look forward to playing my part in leading that growth and continuing to be a market leader in what we deliver for clients," Entriken said.
Piper Alderman's Perth branch is situated at 77 St George Terrace (Level 29).