Charlie Parsons believes consistent and constructive feedback should be a focus for progressive firms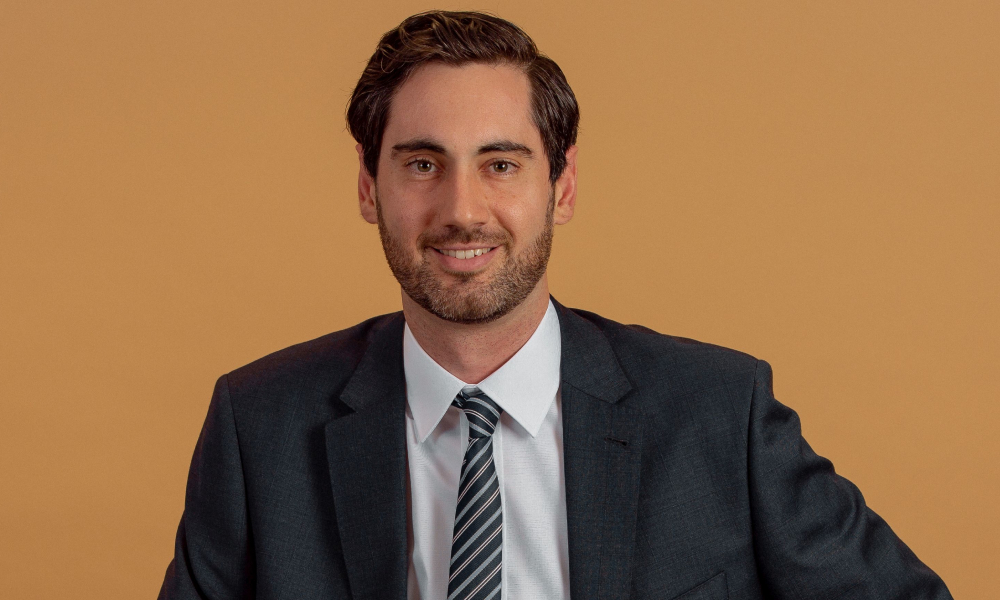 Charlie Parsons has reached an exciting point in his law career – a new firm, a new state, and a new office. But there was a time when he was not even sure if this was the path he wanted to take.
That was until an opportunity opened to use his problem-solving skills to help people. He took the chance and never looked back.
Today, he is a solicitor at Mellor Olsson's business advisory and property team in Adelaide, where he assists clients in various commercial, property, and infrastructure projects.
In this interview, Parsons talks about what makes his job "incredibly rewarding," the steps that firms need to take to keep lawyers engaged, and how lawyers in his practice should deal with the impact of the pandemic.
What made you choose a career in law?
This is a bit of a strange answer, and probably not a standard one for this question. To be honest, I've never been able to put my finger on exactly why I chose to pursue the law as a career. I always enjoyed writing and solving problems, and a law degree seemed like a good way to put those skills to use.
However, throughout my entire time at university, I was never 100% sure that I would become a lawyer and seriously considered other options. It was only when a great opportunity presented itself in Sydney that I felt I had to give it a try – and I haven't looked back since.
What do you love most about your job?
My job gives me the opportunity to apply myself to difficult and varied problems and come up with solutions that result in the best possible outcomes for everyone involved. It sounds cliché, but recently I have really begun to feel that this area of work allows us to help people in situations where they might otherwise have struggled or been taken advantage of.
I love the practical nature of our work and being able to see things that we do come to life in the real world.
Finally, the clients that we work with at Mellor Olsson make this job incredibly rewarding. In our area, we have such a diverse range of people that we deal with, which brings something different every day.
What is going on at the firm? Are there any new programs and initiatives that you are particularly interested in?
Our chief executive officer, people and culture manager, and marketing manager are all relatively recent appointments (12 to 18 months). We have a number of exciting new initiatives being implemented, ranging from new technology efficiencies to client service tracking to company culture. We've also just moved into great new premises based on open plan working, which has really enhanced teamwork, mentoring, productivity, and enjoyment of the work environment. It feels like a very exciting time to be joining Mellor Olsson.
What has been your proudest accomplishment in the last year or so?
I think hitting the ground running with a new firm in a new state and being able to assimilate what I'm learning here with a really good grounding that I gained from my time at my previous firm in Sydney. I'm also really happy with the relationships that I'm building here within the firm and with clients.
What should the profession and law firms focus more on?
Finding ways to increase engagement and motivation should be a priority. In my experience, when someone feels as though they are an important and valued member of a team then these things increase exponentially, along with productivity and output.
The nature of our industry and amount of work involved is such that it can be easy for lawyers to become disconnected from their team and even their firm. Finding ways to promote high levels of communication and teamwork is a good start.
Consistent and constructive feedback is also crucial. Historically, this has not been a strong point in our profession and in my view should be a focus point for progressive firms.
What has been the biggest challenge you and your practice has faced amid the pandemic?
Clearly, the lasting effects of COVID-19 will be one of the biggest challenges facing commercial/property lawyers moving forward. For example, finding fair and equitable solutions for disputes between tenants and landlords in relation to rent will become more and more difficult.
In my view, we've only just scratched the surface when it comes to dealing with the impacts of the pandemic on businesses, and lawyers will have to think outside the box to manufacture outcomes that help keep their clients afloat.
What are you looking forward to the most in the coming year?
I'm looking forward to establishing myself at Mellor Olsson and in Adelaide in general. It is an exciting time here at the firm, with a growing team, new offices, and great people. I see a great opportunity to become an integral part of that and to build a strong client base moving forward.