The vessel sailed through a category 5 cyclone without giving passengers an option to cancel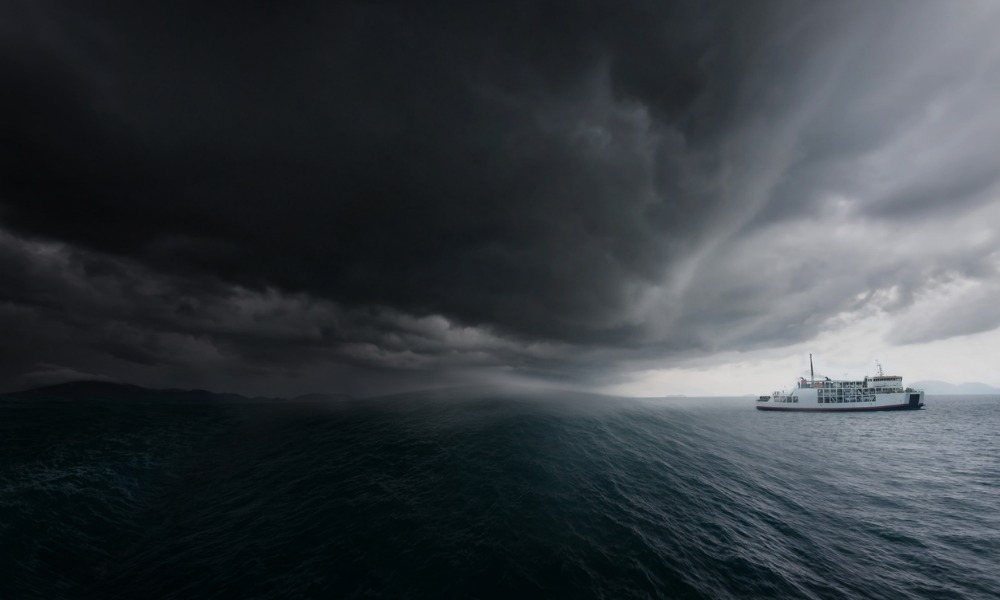 Passengers who went through the 2017 'cruise from hell' aboard P&O's Pacific Aria – the ship infamously sailed into the path of a category 5 cyclone from Brisbane – have filed a class action against P&O's parent company.
Brisbane firm Carter Capner Law filed a suit against Carnival PLC on behalf of the passengers of Pacific Aria in May 2017 for damages and a refund of fares. The action cited the passengers' disappointment, frustration, discomfort, and distress as basis for claiming damages from P&O, in addition to a refund of the cruise fare paid by each passenger.
Cartner Capner Law offers a specialised travel accident division.
"Before departure, a cyclone warning had been issued for Vanuatu as had a forecast that the category 3 cyclone was heading in the direction of Noumea," said Carter Capner Law director Peter Carter.
Still, passengers were not given the option of pre-boarding cancellation and had little choice but to board the ship for their seven-day South Pacific cruise – which was headed straight for Noumea and Vanuatu.
A day after the Pacific Aria set sail from Brisbane, the cyclone was reported to have reached category 4. A day after that, it became category 5.
"On arrival at Noumea, the ship was required to dock in the industrial port due to the high winds rather than at the cruise ship terminal," Carter said. "Nothing was open in the city as Noumea was in lockdown for the arrival of the cyclone, and several passengers left the ship in Noumea because of the terrible sea conditions they had experienced and flew back to Brisbane."
By the time the Pacific Aria left Noumea, water was spilling from the port and starboard sides into the decks. Deck six was completely closed, and passengers reported tables and chairs being tossed around, meals and wine bottles flying across the deck, and seawater coming into some of the cabins.
"This was truly a cruise from hell, with many passengers so scared they confined themselves to their cabin," Carter said. The cyclone also resulted in several onboard activities being cancelled.
Pacific Aria was no longer able to make the intended stops at the ports of Lifou, New Caledonia, and Port Vila, Vanuatu.