The newly promoted lawyers will step into the role on 1 January 2022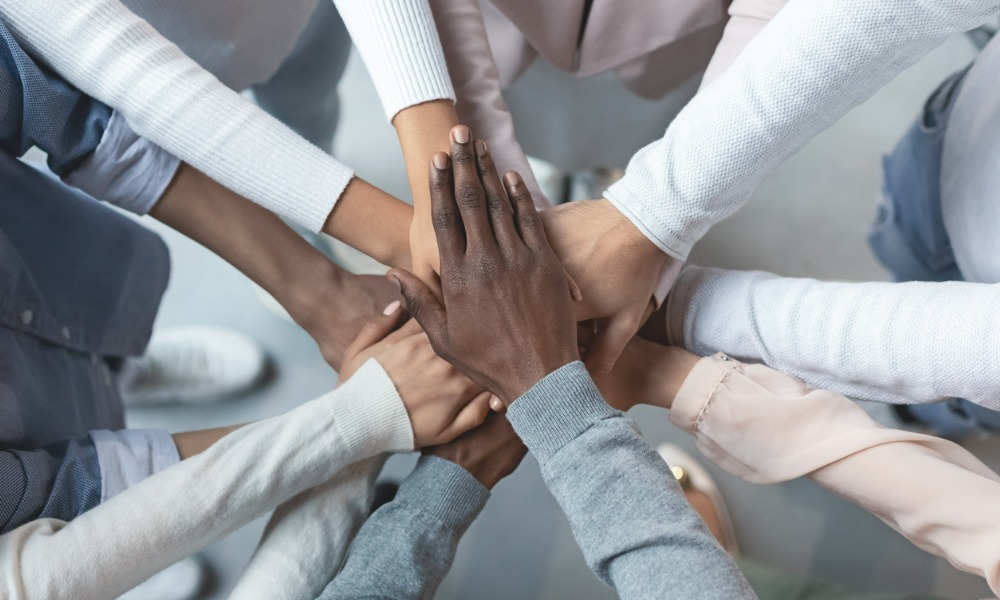 White & Case has elevated six of its Australia-based lawyers to counsel as part of a massive global promotions round.
Effective 1 January 2022, Kirsty Campbell (Melbourne), Stephen Carlton (Sydney), Kristian Cywicki (Sydney), Jennifer Galatas (Melbourne), Paul Marshall (Melbourne) and Zachary Tyler (Melbourne) step into their new roles. The majority of the promotions benefit the firm's global project development and finance practice.
Campbell tackles matters involving the environmental and planning aspects of major transport, renewable energy and mining projects. She conducts environmental due diligence and provides transactional advice; moreover, she conducts operational environmental compliance and pollution incident response.
Her clients include those from the government and the private sector.
Carlton focuses on corporate transactions such as ECM, M&A, corporate restructurings, global cross-border mining and metals and energy sector transactions and general corporate advisory. He also handles matters involving public and private corporate governance and capital management initiatives like joint ventures, IPOs and Australian foreign investment approvals and structuring.
Galatas is part of the global project development and finance team, and works with clients on major infrastructure projects in the energy, oil and gas, mining and metals and transport sectors. She has provided guidance on supply arrangements, connection agreements, development and construction agreements, equipment supply contracts, "balance of plant" contracts, EPC contracts, EPCM contracts, operations agreements and maintenance arrangements.
Marshall works with lenders, borrowers and project sponsors on matters involving the development, financing and acquisition of major energy and infrastructure projects. He has specialist experience in handling offtake agreements and the financing of large-scale conventional and renewable energy projects.
Tyler assists on transport and renewable energy projects throughout Australia. He has conducted environmental and planning due diligence and offers transactional advice.
He has worked with clients from the government and the private sector on environmental and planning approval processes, as well as on land acquisition for the development of major projects.
Hailing from the the global commercial litigation group, Cywicki has advised on complex, large-scale construction, infrastructure, energy, mining and real estate projects on different forms of dispute resolution.
He has also assisted clients on contractual and commercial issues related to dispute avoidance and dispute resolution across various stages of the project life cycle.
White & Case also brought Igor Golshtein into its Melbourne tax team as counsel this year. Moreover, the firm promoted the following across its global offices to counsel:
APAC
Peiwen Chen – global M&A (Hong Kong)
Younghee Chung – global M&A (Seoul)
Ming Lee (Manley) Leung – global debt finance (Hong Kong)
Ee Lynn Tan – global project development and finance (Singapore)
Americas
Rhys Bortignon – global capital markets (New York)
Marièle Coulet-Diaz – global international arbitration (Mexico City)
Eitan Goldberg – global debt finance (Miami)
David Grotts – global asset finance (Los Angeles)
Henry Huang – global IP (Silicon Valley)
James Kong – global debt finance (New York)
Celia McLaughlin – global antitrust (Washington, DC)
Laura Mulry – global M&A (Los Angeles)
Ketan Pastakia – global M&A (New York)
David Riesenberg – global international arbitration (Washington, DC)
Michael Rodgers – global tax (Houston, effective 1 June)
Julia Rubin – global debt finance (New York)
Daniel Sternberg – global IP (Boston)
Michael Yates – global project development and finance (Houston)
EMEA
Alicia Bali – global M&A (Paris)
Henri Bousseau – global M&A (Paris)
James Clarke – global capital markets (London)
Quirec de Kersauson – global project development and finance (Paris)
Marika Harjula – global antitrust (Brussels)
Raif Hassan – global commercial litigation (London)
Rimma Izmaylova – global project development and finance (Moscow)
Sabine Kueper (professional support counsel) – global M&A (Frankfurt)
Bob Lehner – global capital markets (London, relocating to Chicago)
Paul Loisel – global project development and finance (Paris)
Lachlan Low – global M&A (London)
Caroline Lyannaz – global IP (Paris)
Klaudia Malczewska – global M&A (Warsaw)
Hugues Racovski – global M&A (Paris)
Suzanne Thomson – global financial restructuring and insolvency (London)
Irina Trichkovska – global antitrust (Brussels)
Tatiana Uskova – global M&A (Paris)
Andreas van den Eikel – global M&A (Berlin)
Adam Wallin – global commercial litigation (London)
The following were elevated to local partner:
Fernando García Gómez – global commercial litigation (Mexico City)
Ahmed Bekheit – global M&A (Cairo)
Bianca Caruso – global debt finance (Milan)
Anna Dold – global IP (Frankfurt)
Mahmoud Ezz – global M&A (Cairo)
Marianna Galusová – global M&A (Prague)
Tiziana Germinario – global debt finance (Milan)
Jakub Gubański – global M&A (Warsaw)
Mohamed Hasan – global M&A (Dubai)
Philippe Hendrickx – global M&A (Brussels)
Moritz Kriegs – global financial restructuring and insolvency (Düsseldorf)
Tina Liebscher – regulatory and public law (Berlin)
Moritz Müller-Buttmann – global M&A (Hamburg)
Heinrich Nemeczek – global capital markets (Frankfurt)
Aleksandra Oziemska – global commercial litigation (Warsaw)
Federico Parise Kuhnle – global international arbitration (Frankfurt)
Greg Pospodinis – global capital markets (Dubai)
Aimy Roshan – global international arbitration (Dubai)
Nicolas Rossbrey – global white collar (Berlin)
Bartosz Smardzewski – global capital markets (Warsaw)
David Smith – global M&A (Frankfurt)
Ibrahim Soumrany – global capital markets (Dubai)
Marco Stephan – global M&A (Frankfurt)
Gökçe Uluç – global debt finance (Istanbul)
Paweł Zagórski – global debt finance (Warsaw)
"These lawyers are successful in their careers because they have exceptional ability, are dedicated to providing clients with the highest standards of service and have a commitment to the continued success of our firm," White & Case chair Hugh Verrier said. "With 68 lawyers across 29 offices and 12 global practices who represent a breadth of skills, experience and backgrounds, these promotions are a demonstration that White & Case is a truly global and diverse law firm which invests in its people for the long term."