The firm will maintain its role as the centre's main pro bono partner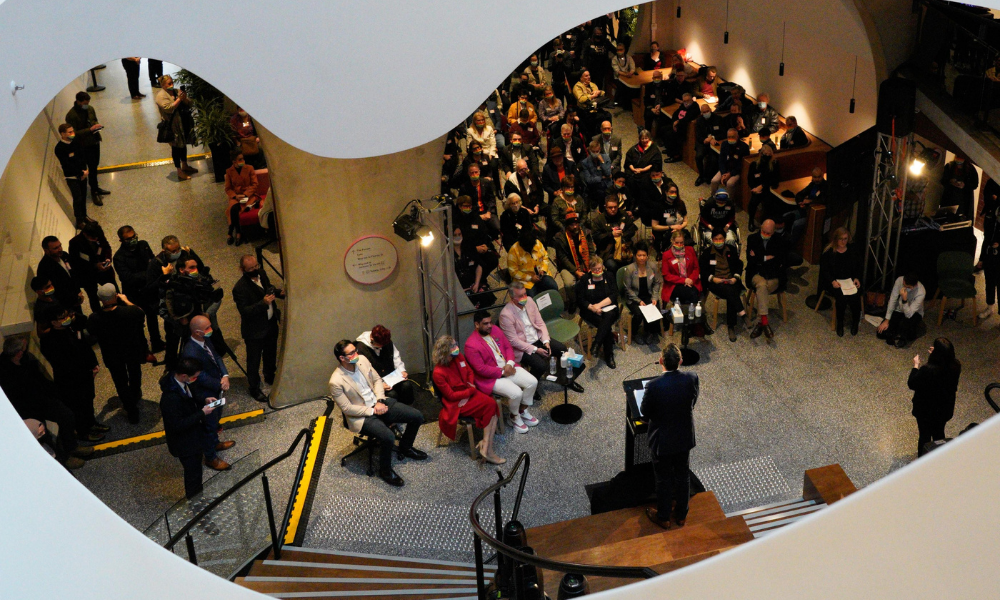 Hall & Wilcox has assisted in the opening of the Victorian Pride Centre.
Partner James Morvell led a team that provided legal advice on corporate structuring, the
funding process, design and construction, charity and tax structuring, leasing and sponsorship arrangements related to the centre's launch.
"We are excited to see such an iconic project come to life, and congratulate all involved," Morvell said.
The Victorian Pride Centre opened its doors in Melbourne's St Kilda on Sunday as the first purpose-built centre for LGBTIQ+ people in Australia. The centre houses several community organisations, and dedicated spaces have been carved out for art, culture, events and collaboration activities.
The establishment of the centre was funded by state government grants, loans and benevolent funding, Hall & Wilcox said. The official opening was attended by Victorian Premier Daniel Andrews, Minister for Equality Martin Foley, City of Port Phillip Mayor Louise Crawford, former High Court Justice Michael Kirby AC CMG, first-ever Pride Centre Chair Jude Munro AO and current centre Chair Hang Vo.
"Today is an important milestone for our community. As Australia's first purpose-built pride centre, this is where everyone can come together, honour the past, celebrate the present, and work towards a more inclusive future," Vo said.
Morvell referred to the Victorian Pride Centre as the most satisfying project he has been involved with.
"The words spoken by all dignitaries at the official opening left everyone in awe of what has been achieved and the personal commitment of so many people," he said. "I couldn't be more proud of all my colleagues at Hall & Wilcox who have provided their support and assistance in many ways over this five-year journey."
Working alongside Morvell on the launch were partners Emily Kyriacou, Mark Inston, John O'Kane, Maurice Doria, Frank Hinoporos and Martin Ross; senior associates Vanessa Murphy and Todd Bromwich; and lawyers Tammy Qu, Alexandra Berry and Michael Henderson.
Murphy is also presently the Victorian Pride Centre's company secretary.
Since 2016, Hall & Wilcox has been the centre's main pro bono provider. The firm has been collaborating with the centre's team since the concept was birthed, and will continue to do so.
Earlier this month, the firm also announced the latest female-led businesses that will be part of its Frank Lab 2021 program. The businesses ranged from gourmet food providers to data sharing tech platform developers.