Australasian Lawyer profiles early-career lawyers who are already making a name for themselves in the Australasian legal market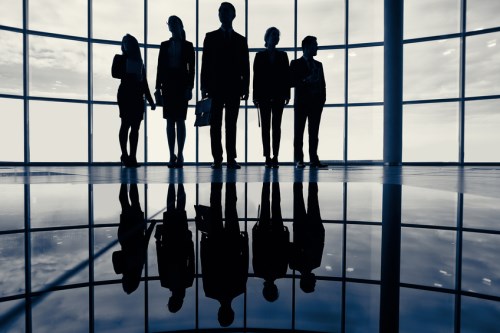 The lawyers in this list are all bright young things, but they are already taking the lead in significant cases and major transactions across a range of practice areas. Outside of the office, these lawyers are contributing to the wider community through participation in legal associations, legal education and pro bono work. Each generation of lawyers leaves its mark on the profession, and no doubt many of these faces will be leading law firms through the changes and challenges facing the profession over the coming years.

GEORGINA HEY, Norton Rose Fulbright
Georgina Hey is a special counsel in Norton Rose Fulbright's national intellectual property team. She focuses on all aspects of trademark and brand management, managing the global brand portfolios of a large number of Australian clients and the Asia-Pacific portfolios of many overseas-based international clients. Hey also devotes considerable effort to delivering pro bono IP portfolio advice to large not-for-profit clients. Clients consistently say that what sets her apart is her ability to provide excellent commercially focused strategic advice, which helps them achieve their business needs. For pro bono clients, exploiting IP is often a key source of revenue for their businesses. Hey has extensive expertise in all aspects of brand and portfolio management, from creation to exploitation.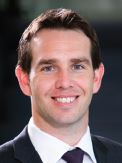 CLINTON JACKSON, Cooper Grace Ward
Since returning from London, senior associate Clinton Jackson has managed to build an immense client and referral base and refined his specialist skills in the areas of complex tax, duty, superannuation, structuring, succession planning and commercial transactions. His expertise has resulted in Jackson becoming the chosen adviser of a number of entrepreneurs, high net worth family groups and iconic businesses. Jackson's expertise has been recognised industry-wide and seen him become a highly sought after speaker with the Tax Institute, the Television Education Network and the Queensland Law Society, and at SMSF Association and Institute of Chartered Accountants national conferences.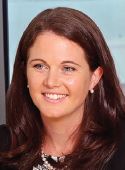 LAURA LITTLEWOOD, Bell Gully
Senior associate Laura Littlewood has a natural ability to build solid relationships with her clients and work closely with them to ensure successful outcomes. She has a superb knowledge of the technology, retail and consumer sectors and has recently advised Macpac on the sale of the company to CHAMP Ventures, Fiskars on the New Zealand aspect of its US$437m acquisition of WWRD Group, and Archer Capital's A$220m acquisition of Dun & Bradstreet. Littlewood has also advised companies such as Air New Zealand, Sony and Apple on a number of privacy and cyber security-related matters and has proven invaluable on secondment to Vodafone and Virgin Management.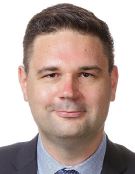 ANDREW WHITESIDE, Maddocks
Special counsel Andrew Whiteside has established himself as a leading commercial lawyer to the government. He has a strong practice advising all levels of government, with a particular focus on Commonwealth commercial and public sector technology work. His clients include Commonwealth Government departments, Victorian state government agencies, Victorian councils and private sector technology clients. At the Commonwealth Government level, Andrew's work has included drafting multibillion-dollar Commonwealth agreements. Whiteside has built a reputation with clients for being approachable, practical and reliable and delivering value-for-money legal services to the highest possible standard.