Spending long evenings after long days at work, slaving over text books and online modules and paying top dollar for the privilege isn't many people's idea of fun. So does an MBA on your CV really get you where you want to go?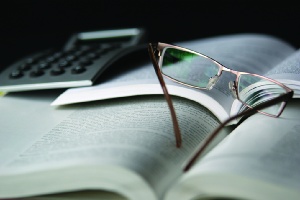 In a sophisticated and competitive market where a full and deep grasp of the complexities of the law is a minimum requirement, the ambitious lawyer might just need something to stand out a little from the crowd. Doing your MBA is certainly one way of getting ahead, but whether it's worth the pain can depend on what kind lawyer you want to be.
Hunt & Hunt general manager, Steve Sampson says that the MBA could make a "huge difference" to a lawyer's career, particularly for special-counsel or partners in their mid-thirties who wanted to learn more about the commercial world. "Clients enjoy working more with partners who have MBAs because they 'get it' and they have a broader view of things," Sampson told
Australasian Lawyer
.
"They have a better time talking to businesses about what they're doing and why they're doing it. They are better than those who have done nothing other than run a law firm for twenty years."
Hunt & Hunt has a policy of supporting staff who want to undertake further studies, and in the past has paid for lawyers to undertake MBAs.
Cameron Taylor, partner at Minter Ellison Rudd Watts in New Zealand, chose to pursue a full-time MBA at the London Business School, with concentrations in finance and private equity. "The MBA is a really good base to have," Taylor told
Australasian Lawyer
. "I undertook it for a mixture of reasons, but as an M&A corporate lawyer I don't think you can know too much about finance and strategy, particularly in regards to operational matters that will impact transactions."
The idea is that an MBA enables lawyers to frame their advice to clients, particularly boards and senior management, in a better commercial and business context. "The expectation is that all lawyers understand the legal issues down pat, so as a way to differentiate yourself is to show you understand the business side of things in detail," Taylor said.
However, Kristie Fankhauser, director of marketing & business development at
McCullough Robertson
in Brisbane, who has taught law courses at a university level, believes that the MBA specifically may not always be the best option for lawyers. "From the perspective of a lawyer, a masters degree is a stronger thing to do, but it depends on the role they want and their personal career path," she said.
"If, as a part of your career path, you want to be a managing partner or the CEO of a smaller firm, then the MBA is probably a useful qualification, but a masters degree is probably the next step if a lawyer wants to know a particular part of the law extremely well." Within her firm, lawyers are more commonly choosing to do masters degrees in particular aspects of the law, rather than the MBA.
Do you think doing an MBA is a good way to advance your career? Share your thoughts below.