The founder of a women's professional network is one of four new board members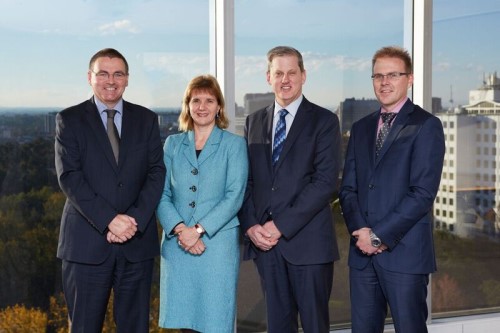 Russell Kennedy
Lawyers has revamped its board of directors. Effective from 1 July, the members of the board are: Andrew Sherman (chair), Rosemary Southgate (deputy chair), Rohan Harris (board member), and Paul Gleeson (managing director).
Principals John Corcoran AM and Michael W Gorton AM are stepping down from the board.
Gleeson said that the new appointment reflects the firm's focus on developing a strong leadership team attracting key senior talent. The new board is tasked to deliver on new strategic objectives over the next three years.
"This demonstrates our recognition of the benefits of orderly and progressive leadership renewal at Russell Kennedy," Gleeson said.
Corcoran is stepping down as chair after 10 years guiding the firm. He will continue to work as principal in the firm's property and development team. He will also be focused on retirement living and aged care. Corcoran also remains as chair of the Legal Practitioner's Liability Committee and a board member of Mercy Health.
Gorton, who is the outgoing deputy chair, will continue to be a principal in the corporate and commercial team. He will focus on the not-for-profit and health groups, in addition to external positions as chair of the Australian Health Practitioner Regulation Agency (AHPRA) and board member of Melbourne Health & Ambulance Victoria.
Sherman, a principal in the firm's government planning and environment team, has been with the firm for over 23 years. A Law Institute of Victoria Environment, Planning and Local Government Law Accredited Specialist, he has particular expertise in water law.
Southgate, who joined the board on 1 July 2015, is the current head of Russell Kennedy's property and development practice. She is a Law Institute of Victoria Property Law Accredited Specialist.
Southgate is a strong advocate for empowering women and is the founding convenor of the Russell Kennedy Women's Network. The network was created to connect women and promote their development as leaders in the profession, in business and in the community.
Harris, a principal of the firm, is the head of the corporate and commercial team and is also the firm's innovation principal.
With offices in Melbourne, Geelong, and Canberra, the firm has 31 principals and more than 210 employees.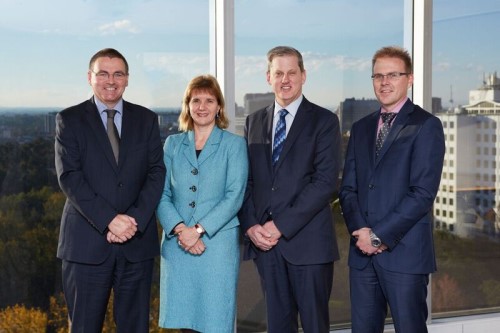 From left to right: Andrew Sherman, Rosemary Southgate, Paul Gleeson & Rohan Harris.
Related stories:
Russell Kennedy launches formal gender equality plan
Global NewLaw firm appoints Australian lawyer to leadership role