They have "no desire to be part of a global law firm" just for the sake of it, the firm's chief says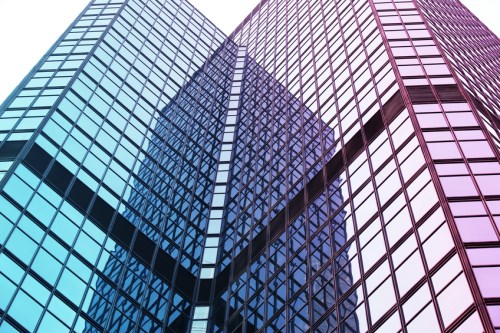 As mergers forming mega-firms in the international legal space abound, Wotton + Kearney has decided that there has to be another way to grow and develop its offerings for clients.
"We have no desire to be part of a global law firm where quality in some jurisdictions can be excellent but 'patchy' in others and where the desire to expand can sometimes outweigh the desire to ensure the provision of premier legal services,"
David Kearney
, Wotton + Kearney chief executive partner, told Australasian Lawyer.
"To our way of thinking the preferred solution was to work towards developing a close alliance of 'best in region' insurance law firms working together to provide the quality of advice and level of service that our clients are used to," Kearney said.
Wotton + Kearney recently launched a new insurance-focused global alliance called Legalign Global, partnering with other three insurance specialist firms: BLD Bach Langheid Dallmayr, which is based in Germany; DAC Beachcroft, is based in the UK; and Wilson Elser, which is based in the US.
Kearney was quick to point out, however, that the alliance is "very different" from "old style" alliances or networks. First off, these alliances are typically made up of hundreds of separate firms, he said.
He said he sees the relationship with the other members of the alliance facilitating a more effective legal services response to global insurers and to their customers participating in multi-national insurance programs. It also provides the opportunity to share information across regions on both legal and insurance industry developments to ensure a better legal response to local claims. The alliance members will also evolve togetherwhich is something that's "very important in this period of unprecedented change," Kearney said.
"[The alliance provides] the opportunity to share information about respective legal businesses to ensure we are constantly looking for ways to improve the way we work with our clients as part of a sustainable, long-term legal business," he said.
This rapidly changing business environment is exactly why the alliance was formed in the first place, Kearney said.
"In more recent times, we have seen the increasing globalisation of the economy, which has resulted in a number of insurer clients' customers conducting business across jurisdictions, requiring multinational insurance programs. This has created a demand for high-quality, consistent legal representation across our region, and in some cases across the globe," he said. "We connected with DAC, WE and BLD with a common objective to provide a new and differentiated solution to the international insurance industry, common to our four firms."
And Kearney expects more business to land on Wotton + Kearney's doorstep as the alliance hits its stride.
"Insurers writing insurance for corporates which operate across jurisdictions are increasingly looking for legal assistance from lawyers who are positioned to provide broader legal services in such jurisdictions," he said, adding that insurers are looking to partner with law firms "who understand the global – not just regional or national – market."
"Accordingly, we expect to see an increase in the number of insurance market participants seeking legal services from Wotton + Kearney," he added
Related stories:
Aussie firm among four-way global alliance
Economic pressure in 2016 and being PM for a day