The new partners are part of the firm's global energy, infrastructure, and project finance practice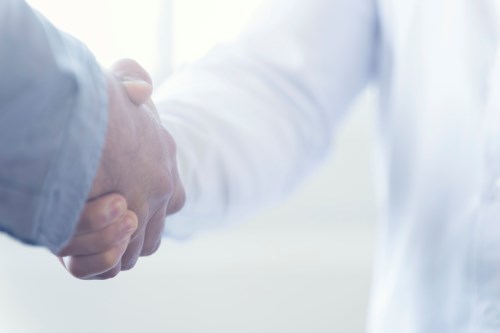 Francis Monfort
White & Case has announced 10 individuals as new partners across its Melbourne, Sydney, and Singapore offices.
Brendan Quinn, Andrew Clark, Alan Rosengarten, Josh Sgro, Tim Power, Jared Muller and Joanne Draper join the firm in Melbourne, Joel Rennie in Sydney, and Fergus Smith and Matthew Osborne in Singapore. They work in the firm's global energy, infrastructure and project finance practice. Following the appointments, White & Case now has 12 partners in Australia.
"This group of individuals are market leading lawyers who have unparalleled experience advising on top tier projects throughout Australia, Asia-Pacific, and other international jurisdictions," said White & Case partner Eric Berg, head of Asia-Pacific. "Their admittance into the partnership gives us a market leading practice in Australia and also solidifies and builds on our strengths in the Asia-Pacific region, particularly the infrastructure, energy, and natural resources sectors."
Quinn brings experience in project financing for the power, renewables, natural resources, oil and gas, and infrastructure sectors. With experience in several jurisdictions including Asia-Pacific and South America, Clark advises on project financing transactions in the energy, infrastructure, and transport sectors.
Rosengarten advises sponsors, equity investors, financiers, government agencies, and contractors for infrastructure projects. Sgro brings particular expertise in infrastructure procurement and acquisition including public private partnerships. Power focuses on environment, planning, and climate change law, advising corporations and government clients.
Focused on major infrastructure projects, particularly in the energy and resources sectors, Muller advises clients on the preparation and negotiation of off-take agreements, supply arrangements, connection agreements, development, and construction-related agreements. Advising consortiums, financiers, equity investors and contractors tendering for infrastructure projects throughout Australia and New Zealand, Draper focuses on the delivery of major projects and infrastructure.
Rennie brings experience on traditional limited-recourse project finance structures in the energy, resources, and infrastructure sectors. Smith, previously Senior Adviser (Legal and Governance) to the Prime Minister of Australia, offers experience in the financing of energy and infrastructure projects and other structured financing transactions. Osborne's practice focuses on the delivery of infrastructure and construction projects, particularly in the energy and resources sectors.
Related stories:
White and Case slapped with record fine by UK disciplinary tribunal
Chinese startup raises US $700m funding round aided by White and Case