Both in-house and private-practice employers are on the hunt for lawyers who have these specialties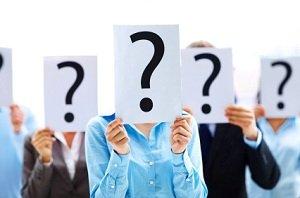 A new report from Hays has revealed the most in-demand skills both in-house and private practice employers are looking for this quarter.
According to the company's recruitment specialists, the legal job market remains strong in Australia. Candidates also continue to move in-house, but both in-house and private practice are still recruiting.
On the in-house side, Hays said that temporary and contract roles continue to arise as existing teams need legal professionals for new projects. The company said, however, that "permanent jobs are far more prevalent."
In-house recruiters continue to put importance on soft skills, sometimes even more than technical abilities, as employers want team members who fit well with organisational and team cultures.
For in-house roles, employers are looking for:
Mid- to senior-level construction and property lawyers, particularly in the eastern states, and for lawyers who come from reputable private-practice backgrounds
Property paralegals
Public-sector legal professionals with high-level policy experience, particularly at the state level
Mid- to senior-level general commercial lawyers
Mid- to senior-level technology, media, and telecommunications lawyers
Banking and finance lawyers
Lawyers with company secretarial experience
Meanwhile, private-practice vacancy remains high, the report said, since skills shortages in the market lengthen recruitment processes as employers sometimes need to first identify suitable candidates and woo them. This leads employers to even consider interstate candidates, Hays said.
Demand for lawyers with two to four years PQE is also rising because of the continued move in-house. Private-practice employers are offering perks – such as flexible work hours, four-day work weeks or every second Friday off – to attract candidates, Hays said.
Private practice recruiters are looking for the following:
Conveyancers and conveyancing paralegals
Banking and finance lawyers, particularly those in the areas of property finance, project, and asset finance
Planning and environment lawyers, especially in southeast Queensland
Family lawyers
Wills and estates lawyers
Insurance and litigation lawyers
According to Hays
, in addition to looking for in-house roles, candidates are flexible about roles they will consider as long as career development and opportunities broaden experience are offered. Some candidates will also consider long-term contracts in industries they want experience in. Senior candidates are also willing to accept lower salaries in exchange for work-life balance, it said.
Related stories:
Job-hunting legal professionals urged to know their story and brand
Lawyers performance hampered by firms' poor communication