Rebecca Maslen-Stannage talks about HSF's recent win for Australian Deal Team of the Year at the Australasian Law Awards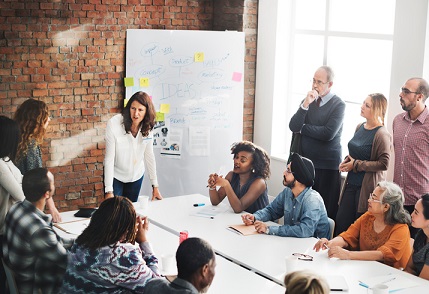 Herbert Smith Freehill's Rebecca Maslen-Stannage delivers a pithy summary of her award-winning deal team: "A group of deal addicts who thrive on doing deals together."
Because of HSF's focus on and reputation for M&A, they're able consistently to attract some of the best talent to join their dealmaking team.
"If you look at our aggregate deal performance from the inception of the various M&A league tables we are ahead by a long way. … If you are a talented legal grad who wants to do M&A transactional work, our firm is going to be up there on your shortlist," Maslen-Stannage says. "Over the years the team composition has changed, but you wouldn't know it because the team spirit and 'vibe' – which is all about working as a team to find innovative solutions to get deals done and deliver positive outcomes for our clients – has continued."
This also means that HSF has a great deal of depth to their talent. The steady and ongoing replenishing of talent means that clients know they can rely on HSF maintaining a high standard.
"It becomes a virtuous circle because clients often take comfort from the fact that our team did the last deal of a particular type and therefore want us to do the next one," Maslen-Stannage says.
What challenges does she see on the horizon for deal-making teams like hers?
"One of the things we love about M&A and the deal world generally is that it is constantly changing. New issues come up, regulator hot buttons change – those are particularly intensive at the moment. Our team is well placed to tackle these challenges. In fact, challenges inspire deal innovation – something that we pride ourselves on," she says.
She also shares advice the top firm would give young lawyers who aspire to form and maintain a successful deal team.
"Embrace the craziness and throw yourself into the middle of the team. Your fellow team members are a great source of support and learning. Read the financial press and focus on understanding the broader dynamics and commercial aspects of the deal, not just the legal aspects. Have fun along the way and don't forget to celebrate your successes as a team," she says.