Diane Biscoe speaks to Australasian Lawyer fresh from her promotion in July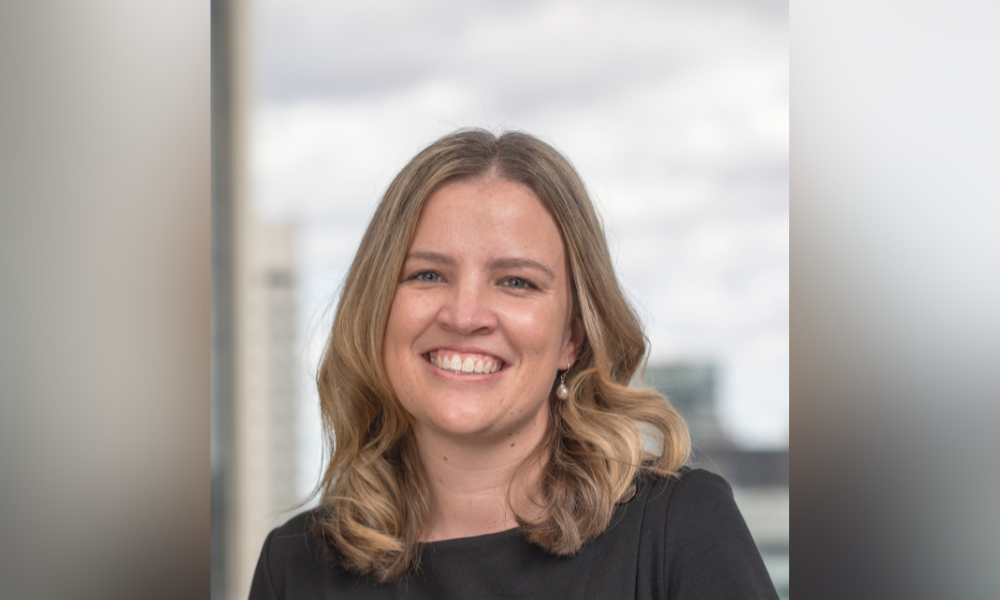 Diana Biscoe was just elevated to partnership at Webb Henderson in July, but she was more than ready to take on the role given her penchant for new challenges – and one of the biggest of them is the task of retaining talent.
If anyone can offer advice, it's Biscoe, who has been with Webb Henderson for almost a decade. Beyond a competitive salary, she highlighted the importance of everything else in a career, like fulfillment, progression opportunities, team engagement, flexibility, and an inclusive work environment. Implementing these changes is more than possible, she said, and "our profession will be better for it."
In this interview, Biscoe shares about her passion for problem-solving, working on enforcement matters with the Australian Securities and Investments Commission (ASIC) for the first time and playing hypothetical golf with Ashleigh Barty.
What made you choose a career in law, and what's your favourite part of the job?
I've always been interested in the role of law and government, and I enjoy the analytical, problem-solving aspects of practising law. My favourite parts of the job are getting to know a really broad range of businesses and sectors, working with clients to identify creative and practical solutions to problems, testing the boundaries of the law with my work for regulators like the ACCC and ASIC, and working with more junior lawyers to develop their professional skills and their practice.
What's going on at the organisation? Are there any programs and initiatives that you're particularly interested in?
Internally, we're heavily focused on people development and longer-term succession planning. We're refreshing our development programs and frameworks to make sure we're giving our lawyers the support and tools they need to identify and realise their career goals, and to work together to secure the long-term success of the firm and our people.
What tech-related initiatives adopted by the organisation, if any, are you most excited about?
We're implementing more automation and AI-based solutions for things like time recording and frequently prepared documents, which should improve our efficiency and productivity, freeing up more time for things like client work, business development and professional development.
What has been your proudest accomplishment in the last year or so? Or what's the biggest lesson you learned in the past year and what advice can you give fellow lawyers about it?
One of my highlights of the past year was acting for ASIC in its proceedings against RI Advice relating to cybersecurity, which resulted in declarations that RI Advice breached its obligations as a financial services licensee by failing to have adequate cybersecurity risk management systems, an extensive compliance program and substantial costs order earlier this year. I really enjoyed working with the ASIC team on this matter, and on a personal level it was my first completed enforcement matter for ASIC. This was the first time ASIC has taken enforcement action in relation to cybersecurity, and it was great to help deliver a successful outcome in such an important area.
What should the profession focus more on?
I think an important area of focus for the profession is all aspects of diversity and inclusion – embracing people of all backgrounds and identities and finding ways to attract, retain and develop those who are currently underrepresented in the profession. As a profession, we've made progress but there's still a lot to be done. The legal profession exists to serve the community, and it's vital we reflect our diverse community.
What are the challenges you expect in your practice, and in the business of law in general, going forward? What challenges are particularly pressing in the country's legal industry?
I think a big challenge for all firms at the moment, which is likely to continue, is attracting and retaining talent. It's a competitive job market and lawyers have more options than they have had for some time, including overseas and outside of traditional legal practice. While salaries are going up, I think lawyers are looking for more: things like development and progression opportunities, meaningful work, being part of an engaged and high-performing team, a respectful and inclusive work environment, and true flexibility in both day-to-day practice and career paths. The challenge for the legal industry is in understanding, adapting to and applying these drivers to shape how we practice law and develop our practices in the future. I'm optimistic it can be done, and our profession will be better for it.
What are you looking forward to the most in the coming year?
I'm looking forward to my first year of partnership, particularly learning more about the business of law and working with our fantastic team of lawyers. Outside of work, I'm studying psychology and looking forward to completing my honours thesis.
If you were given an opportunity to spend a day with anyone (living or dead), who would it be and why?
Ash Barty. The success she's managed to achieve, on her own terms, and the path she's taken, are hugely impressive and inspiring. I also think she'd be great fun and I would love to hit a few golf balls with her.