The deal is one of more than 30 large-scale solar projects on the firm's docket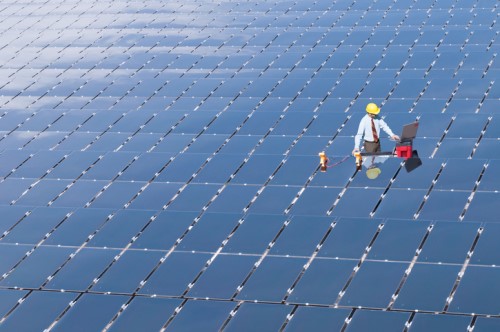 Global law firm
Norton Rose Fulbright
helped international solar energy firm Wirsol Energy acquire the 110-megawatt-peak Wemen sun farm near Mildura, Victoria.
The project will be built in an area over 770 acres, with construction expected to start during the last quarter this year. The deal increases Wirsol's presence in Australia following its acquisition of the Hamilton, Gannawarra, and Whitsunday solar farms, which commenced construction in March 2017.
"Every day we read about the energy crisis in Australia. Wirsol, on behalf of the WIRCON Group, is investing hundreds of millions of dollars in new generation assets. This investment will help drive down power prices and deliver to consumers the benefits of the low cost solar PV," said NRF's global head of energy, Simon Currie.
The firm fielded lawyers from its Sydney and Melbourne offices to facilitate the deal. Currie led the team advising Wirsol, supported by partner Raymond Lou and associate Tom Bramah. Other team members included partners Noni Shannon, Justin Lucas, and Elisa De Wit; senior associates Tatiana Gotvig, Jacqueline Plant and Nicole Bury; and lawyer Jonathan Pham.
Apart from the Wirsol deal, Norton Rose Fulbright is currently working on more than 30 large-scale solar projects across Australia.
It recently advised Blackrock on the acquisition and financing of the 150MW Daydream project and the 50MW Hayman project that achieved financial close last August. Earlier this year, it advised Enel Green Power and Dutch Infrastructure Fund (DIF) on the purchase of the 275MW Bungala Solar PV project.
Related stories:
South Australia's $520m energy plan gets help from commercial firm
3 firms act as world's largest asset manager makes first renewable play in Australia