Rating identical among Republicans and Democrats, poll finds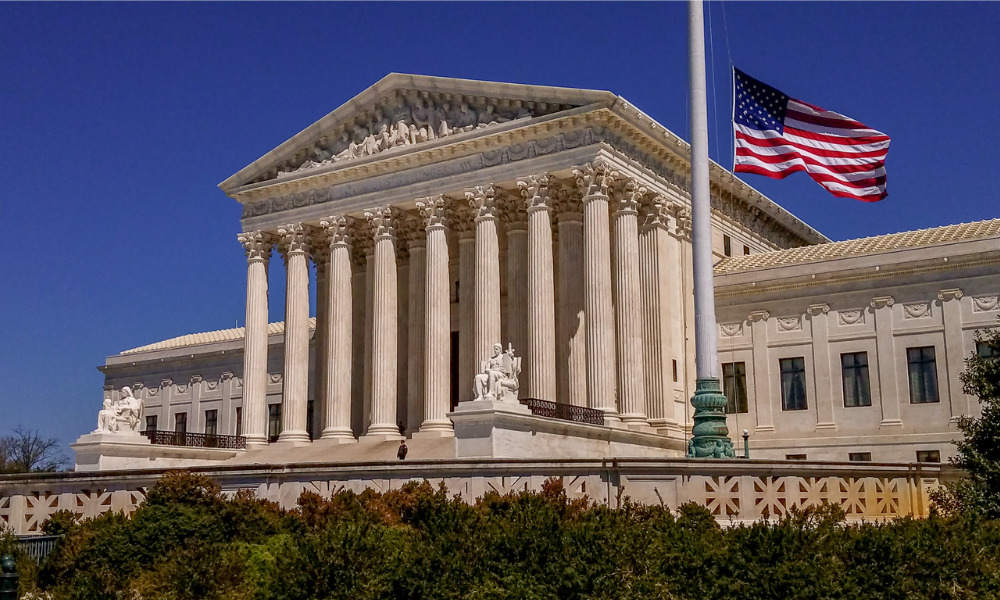 The approval rating of the US Supreme Court dipped to a four-year low, falling below 50% for the first time since 2017, a new Gallup poll has revealed.
Forty-nine percent of Americans approved of the job the justices were doing, down from last year's 58%, which was the highest since 2009, according to the survey conducted between 6 and 21 July. Forty-four percent of the 1,007 respondents expressed disapproval while 7% withheld opinion.
The survey also found that 51% of Republicans and an identical share of Democrats approved of the nation's highest court, with the figure slightly lower for independents at 46%.
"The new reading comes… after an eventful Supreme Court term featuring a 6-3 conservative majority since the confirmation last fall of Amy Coney Barrett to replace Ruth Bader Ginsburg," Jeffrey Jones, Gallup senior editor, wrote in his analysis.
During the poll period, the nation's highest court issued a mix of rulings, which Jones described as "pleasing to both liberals and conservatives."
Among these rulings were a rejection of a challenge to the Affordable Care Act, upholding an Arizona election law alleged to discriminate against racial and ethnic minorities, allowing a Catholic social service agency to participate in a foster care program even if it refused to consider same-sex couples, and an extension of free speech rights for students to social media posts.
"Americans give the Supreme Court its lowest job approval rating in four years," Jones wrote. "But unlike in 2017, when wide party gaps in ratings of the court drove its approval below 50%, today Republicans and Democrats view it similarly."
"Bare majorities of both parties approve of the high court, perhaps because it has handed down rulings that have alternately pleased and frustrated both sides of the ideological spectrum," he added. "The mix of rulings may have helped keep Republicans from viewing the court as a conservative ally, or Democrats from perceiving it as too ideologically extreme."
While the recent poll showed little difference in partisan evaluation of the court, the results revealed lower approval ratings among all party groups, with that of Republicans dipping nine percentage points, Democrats falling five points, and independents sliding 11 points.