Just entered a hospital? Here's an ad for a lawyer just in case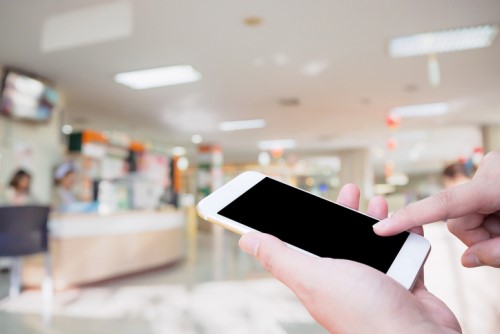 Some personal injury law firms in America are readying to send targeted ads to people in certain locations such as emergency rooms, pain clinics, and chiropractor offices.
A New York-based marketing company has confirmed to National Public Radio (NPR) that it has signed deals with personal injury law firms in Philadelphia to target patients. Some firms and marketing companies in Tennessee and California are also testing the method, NPR said.
"It's really, I think, the closest thing an attorney can do to putting a digital kiosk inside of an emergency room," said Bill Kakis, who runs the Tell All Digital marketing company.
"Is everybody in an emergency room going to need an attorney? Absolutely not. But people that are going to need a personal injury attorney are more than likely at some point going to end up in an emergency room," he said.
By using a technology known as "geofencing," advertisers are able to identify smartphones that are inside a digital perimeter. The technology is said to grab information known as a "phone ID" from Wi-Fi, cellular data, or an app with GPS.
Once a smartphone is determined to have crossed a fence, it can be sent ads for more than a month. The ads can also show up on other devices connected to the user of the detected smartphone, Kakis told NPR.
While the technology has been used by retailers for years to send personalised coupons and special discounts to customers who are physically inside stores, the technology has not yet been utilised by law firms.
Kakis said that the technology is modernised targeted marketing and is "totally legit."
Bill McGeveran, a law professor at the University of Minnesota, told NPR that while the method may feel intrusive, it's not currently a violation of America's medical privacy law known as "Health Insurance Portability and Accountability Act" or HIPAA. While the law covers hospitals, clinics, doctors, and insurance companies, it does not apply to lawyers and marketers, he said.
"HIPAA is targeted only to certain particular actors in the health care industry, so there's lots of digital marketing and record-keeping that's outside of HIPAA," he said.
Maura Healey, Massachusetts' attorney-general, said that "private medical information should not be exploited this way, especially when it's gathered secretly without a consumer's knowledge – without knowledge or consent."
Related stories:
Partner stands out for 3,600 billable hours in 2017
Here are the 10 most female-friendly law firms in America