The American Bar Association declared its intent to help develop solutions to rebuild citizens' trust in the law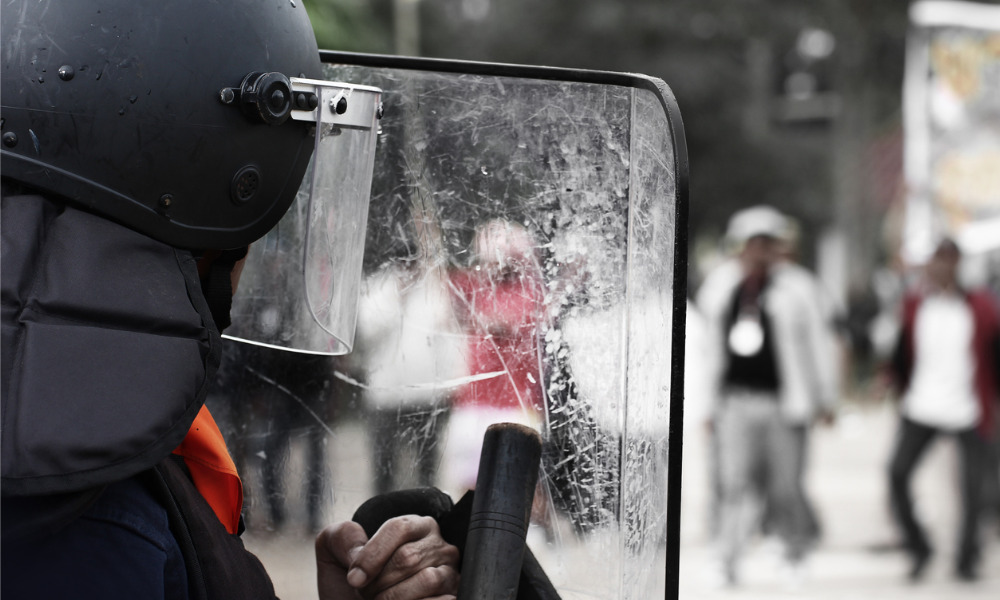 The American Bar Association (ABA) has commented on the protests in the US that erupted following the death of George Floyd in Minneapolis on 25 May.
Floyd had been taken into custody by police officers on suspicion of forgery, and in a video that went viral on social media, the 46-year-old died after a cop held him down by the neck with a knee, despite Floyd's protests that he could not breathe.
The incident was the latest in a string of killings this year that involved unarmed African Americans, including Ahmaud Arbery in Georgia and Breonna Taylor in Kentucky. The deaths ignited a spark that brought the hashtag #BlackLivesMatter back to the forefront and spurred protests—both peaceful and otherwise—across the US.
In a statement released on Friday, ABA President Judy Perry Martinez said that the events in the various US states "underscore the violence against people of colour—including police brutality—that still plagues our country despite the great strides our nation has made in recent decades to advance justice and civil rights."
Martinez acknowledged citizens' constitutional rights to stand together publicly in peaceful protest while also acknowledging the justice system's contributions in upholding the law.
"We recognise that the overwhelming majority of law enforcement officers, prosecutors and judges do their jobs with honour, fairness and integrity, just as the great majority of protesters exercise their constitutional rights to assemble and speak publicly in a peaceful and orderly manner," she said. "Our society and the safety of the people who comprise it—citizens and law enforcement—rely on the rule of law. But the law must be fairly applied and enforced."
Respect for the law and authority is "essential," Martinez said. This underscores the need for citizens to trust in the fairness of the justice system.
"Public trust must be rebuilt and fortified. Reforms must be introduced," she said.
Martinez announced the ABA's intent to "join efforts to develop and implement solutions" in this regard.
"These tragic events must not define our nation, and we stand unified in the principle of equal justice for all," she said.