Law Council says it "strongly" supports Foreign Affairs Minister Marise Payne's warning to China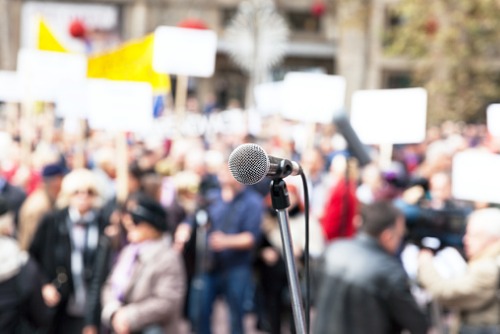 The United Nations may need to probe the use of live ammunition on unarmed citizens during protests in Hong Kong for any inquiry to have credibility, the Law Council of Australia said.
Australia's peak body for the legal profession said that it "strongly" supports comments made Monday by Foreign Affairs Minister, Senator Marise Payne, who warned the Hong Kong government that it "risks inflaming a delicate and sensitive situation" by using British colonial-era emergency laws to quell protests.
"There never can be any excuse for violence against peaceful protestors," Arthur Moses SC, Law Council president, said Monday. "The concerns of citizens should be dealt with in a constructive and peaceful manner, in accordance with international law."
On Saturday, Hong Kong Chief Executive Carrie Lam invoked emergency powers for the first time in more than half a century to ban people from wearing masks at public gatherings. The move sparked further protests, with people openly defying the directive.
Payne also gave her strongest message yet on the deteriorating situation in Hong Kong, saying the prospect of further action from the authorities in the territory was "very concerning to Australia."
Reacting to the shooting of two protesters and the serious injuring of a journalist earlier this month, the senator said that authorities are responsible for deploying the appropriate and proportionate use of force. "We are deeply concerned by the use of live ammunition, fired directly and at close range," Payne said.
Moses said that on Friday, he met with Philip Dykes SC, president of the Hong Kong Bar, at the LAWASIA Rule of Law Conference in Malaysia.
"President Dykes raised concerns with me that the use of live ammunition by authorities on protestors is not a reasonable or proportionate response, and risked breaching international law," Moses said. "The use of live ammunition on unarmed citizens may require investigation by the United Nations if this behaviour is repeated, or any internal inquiry by Hong Kong police is not transparent and fair."
The Law Council president said that the international legal community remains troubled by the deteriorating situation in Hong Kong. The Law Council pointed out that Moses proposed at the meeting of the Presidents of Law Associations of Asia (POLA) in August a resolution urging the leaders of the legal profession around the world to condemn violence in Hong Kong against or by protesters. The resolution, which has been signed by a majority of POLA presidents, also encouraged all sides to engage in the peaceful resolution of conflicts.
"It is important for lawyers to work collaboratively across jurisdictions to protect the rule of law, including to raise concern over conduct that is inconsistent with international law," Moses said. "We cannot look the other way. The world's eyes must be on Hong Kong authorities to ensure human rights, freedom of speech and the rule of law are observed. Rule by unjust laws will not ensure public safety."