Dentons advises on Singaporean investors' real estate deal… US lawyers can call themselves privacy specialists…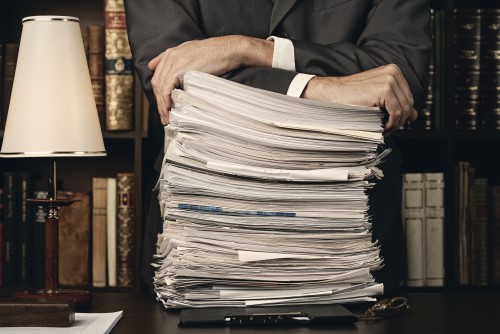 UK firms add more partners but pace slows sharply
For the third consecutive year there has been an increase in the number of partners at UK law firms.
But there has been a significant slowdown in the pace according to new data from legal-profession-focused accountants and business advisers Hazlewoods.
In 2014/15 there was an increase in partner headcount of 264, in 2015/16 it was 284 but in 2016/17 it slowed to just 17.
Andy Harris, associate partner at Hazlewoods, remains optimistic.
"The growth in the number of partners at law firms for the third year running, although small, shows the resilience of the legal profession," he says. "Despite Brexit and the uncertainty surrounding any future deal, law firms have been able to maintain their current partner numbers, and in many instances continue to grow the business."
The study shows that some larger law firms are losing senior lawyers to platform law firms and boutiques. They are being tempted by keeping a higher share of their fees.
Smaller firms are creating fewer new partners.
"We anticipate that it will continue to be the success of strategically important practices, like corporate finance and real estate that determines the overall growth in partner numbers at the biggest law firms," Harris says.
Dentons advises on Singaporean investors' real estate deal
A team from Dentons has advised Lee Kim Tah-Metro Jersey Limited in a real estate deal in London.
The acquisition of the freehold of the almost 85,000 square feet 5 Chancery Lane building in the City of London is part of a joint venture between Singaporean investors Lee Kim Tah Group and Metro Holdings.
The building is currently fully let to law firm Lewis Silkin LLP.
The Dentons team was led by London-based real estate partner Simon Masri and included banking and finance partner James Irvine.
US lawyers can call themselves privacy specialists
The US Bar Association has decided that privacy attorneys can call themselves 'privacy specialists.'
The approval of the International Association of Privacy Professionals' privacy law specialist accreditation plan means that lawyers will be able to claim speciality in privacy, as they can already in several areas including bankruptcy, trial advocacy, medical liability, and child welfare.
However, ultimately individual US states determine whether lawyers can claim specializations, Bloomberg reports.