The country is core to the law firm's APAC strategy because of its economic and political clout, says CEO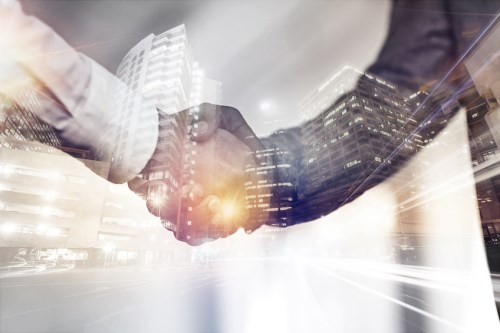 A UK firm's latest Australian merger has gone live, marking its fifth international expansion in 2017.
DWF
has added two new offices in the country as the Australian offices of Kaden Boriss, a global legal and business strategies firm, have joined the UK-headquartered global law firm.
The merger went live on 1 October, DWF Australia has confirmed to
Australasian Lawyer
. The offices in Melbourne and Brisbane already use their new brand.
The two offices add six partners and 20 associates to DWF. Around 40 people in total have joined as part of the merger.
This follows DWF's Australia expansion last January, after acquiring Triton, a Sydney-based claims management business. That same month, the firm opened in Paris. It launched a Berlin office in March.
In June, the firm
set up shop in Singapore
with the hiring of Oommen Mathew,
Eversheds Sutherland
's former managing partner in the country. DWF also hired Iain Black, Eversheds' former Asia construction head, and associates Charis Tan and Kate Lan.
"Australia is an influential and integral part of Asia's growing economic and political influence and therefore core to our strategy. We already have a strong foothold in the region, and the time is right to build on that as part of a wider Asia Pacific strategy," Andrew Leaitherland, DWF managing partner and CEO, said in a statement.
"As well as finding a partner with a complementary client list and sector focus, it is important to find a firm that is a good fit culturally. Like ours, their strategy is to look to do things differently for the benefit of their clients, including harnessing the latest technology and offering a range of complementary non-legal services."
The two offices, formerly known as the boutique firm MVM Legal, were established eight years ago by partners Jamie McPherson and Damien van Brunschot.
"With an ambition to grow as part of a bigger, entrepreneurial, client-focused business, DWF is the right match for us," said McPherson.
He said that DWF is also creating a different firm for clients, with a focus on legal and connected complementary services.
"We are keen to work together to make DWF a leader in the business of law in Australia, attracting key clients, legal talent and a reputation for disrupting the market," he said.
In addition to McPherson and van Brunschot, Kaden Boriss' partners in Australia were Hamish Broadbent, Lex Orange, Mark Curran, and Andrew Bautovich.
Related stories:
Global firm appoints high profile chairman
UK firm draws in senior lawyers for Singapore launch