Clayton Utz lawyer makes partner with jump to Corrs… Lawyers on Demand expands again…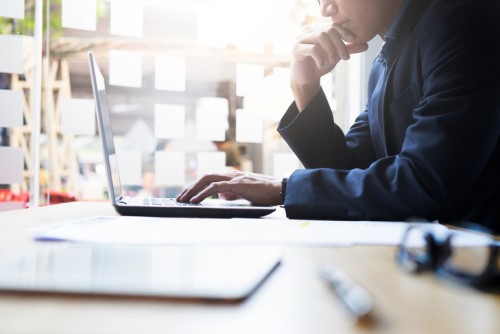 Bird & Bird adopts AI for due diligence
Due diligence in M&A deals will be supported by an artificial intelligence solution at Bird & Bird following a successful two-office trial.
The firm will use the Luminance solution to accelerate and enhance contract review, learning from the law firm's experience as it's used. Trials were recently completed at the firm's London and Stockholm offices.
"We identified a clear opportunity within the firm to reduce the time and resources spent on manual document review in due diligence," explained Mårten Willamo, partner and Nordic Head of Corporate at Bird & Bird.
"Luminance's ability to expose potential issues and anomalies within documentation – as well as easily adapt to new projects and languages – will help us get to the vital work of analysis, much faster," added Willamo.
Luminance received financial backing from Slaughter & May in a funding round last year and its customer base includes Australia's Gilbert + Tobin, New Zealand's Chapman Tripp, and Singapore's WongPartnership.
"With increasing numbers of elite global firms like Bird & Bird signing up to use Luminance, it's becoming clear that artificial intelligence is no longer a choice – it's simply the way large-scale contract review is now done," said Emily Foges, CEO of Luminance.
Clayton Utz lawyer makes partner with jump to Corrs
Adam Foreman has joined
Corrs Chambers Westgarth
in Sydney as a partner in the corporate practice.
He joins the firm from Clayton Utz, where he has been for 11 years since graduating at the
University of Sydney
; including 8 years as a senior associate and 8 months as special counsel.
Foreman has a long track record of working on transactions in the financial services sector and has also worked with several companies in the media sector.
He also has experience in insolvency and restructuring matters which will enable him to provide additional support to the team of 5 partners who joined Corrs recently from
Henry Davis York
.
Lawyers on Demand expands again
The expansion of Lawyers on Demand has continued this year with the addition of a German office.
It's the firm's 10th office following openings in Dubai last year and is the firm's first location in mainland Europe. It means LOD now has offices in Asia Pacific, the US, Middle East and Europe including 4 in Australia.
The firm recently celebrated the 10th anniversary of its London-based business which included its merger with Asia Pacific's AdventBalance, itself a tie-up between Sinagpore's Advent and Australia's Balance Legal.
Although LOD's office is new for Germany, it already has several German companies using its services around the world.