Catherine Baxter on what attracted her to a career in law and lawyers being "tempered like steel"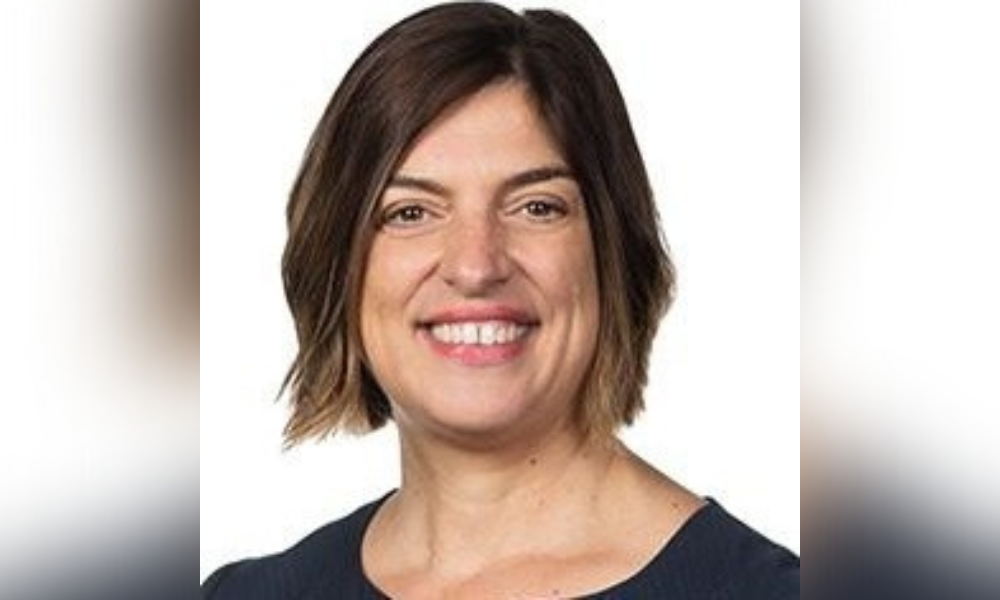 Catherine Baxter was attracted to a legal career in part because she would essentially be paid to read. This reasoning would take her far, as she has risen in prominence within the in-house legal market to become Transport for NSW's executive director for legal, property, planning and environment.
Over the past couple of years, Baxter has observed lawyers come out of the pandemic more resilient than ever – "tempered like steel," as she puts it. The response of the profession to such a challenging period has revealed its agility and innovativeness.
In this interview, Baxter talks wanting to shadow New Zealand PM Jacinda Ardern for a day, being true to one's own values, and how the profession needs to overhaul the office approach.
What made you choose a career in law, and what's your favourite part of the job?
I did a work experience placement with a barrister when I was in Year 10 at school. I was drawn to the law by the fact that lawyers can help people in a challenging time of their life and that I would basically get paid to read.
What's the biggest lesson you learned in the past year and what advice can you give fellow lawyers about it?
The biggest lesson I've learned in the last year is that it's important to know what's important to you and to remain true to those values. When everything is changing around you at such a fast pace, the best way to navigate through is to make decisions by reference to those values – even when all the other reference points have moved or disappeared altogether.
What challenges can we expect in the industry as we transition to the "new normal"?
Transitioning back to the office is the biggest challenge I see at the moment. We need to rethink our approach to the office from the ground up, including when we should expect people to be in the office, how they should dress and how the office should be designed and organised. It will involve going back to first principles and really thinking about why we need to be together in person, when and why.
And then we need to bring others on the journey with us. It's a big task that will shape the way we work for years to come and those that get it right for their firm, their team, their company will reap the benefits in comparison to their peers.
What do you think of the current crop of legal talent in Australia? What can we expect from them?
Lawyers that have made it through the last two years and are still in the profession on the other side have been tempered like steel. They are tougher, more resilient and have demonstrated an ability to absorb enormous changes and still provide great legal advice and services. I am looking forward to seeing what we as a profession can do now that we know how nimble and innovative we really are.
What's on the horizon for the profession in the coming year?
I think the trend towards bigger in-house legal teams will continue. Both in-house and private practice lawyers will need to think about how we develop talent and the pathway for law graduates into the profession to accommodate the changing dynamics between in-house legal teams and private practice as well as hybrid working models.
I see the infrastructure project boom moving away from legal work on procurement and more towards delivery, contract management, operation and maintenance. I'm really interested to see how the property market responds as we emerge from COVID and adapt to a hybrid working model – what will this mean for the mix of retail, commercial and residential components in new developments and what will attract businesses and families to these properties in the future? These changes will ultimately be reflected in the documentation structure and commercial framework for property development deals and is also likely to prompt changes to planning controls.
What are you looking forward to the most in the coming year?
Seeing colleagues and clients face to face again!
If you were given an opportunity to spend a day with anyone (living or dead), who would it be and why?
I would spend a day shadowing New Zealand Prime Minister Jacinda Ardern. I really admire her leadership style, which is based on kindness and compassion while remaining a strong leader. I'd love to see her implementing that leadership style in action.
Catherine Baxter is one of the judges for the 2022 Australasian Law Awards.