G+T advises firm on payments landscape revolution… Facebook can't insist on real names court rules…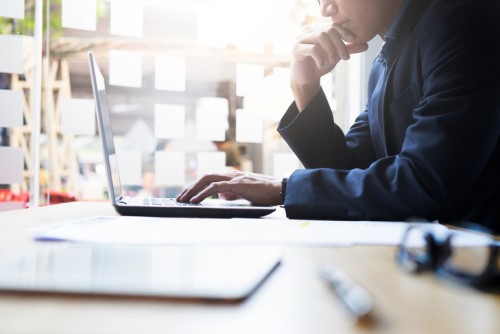 Traditional firms dominate legal market but alternatives are gaining
An annual ranking of law brands in the US reveals strength for both traditional law brands and the tech-driven challengers.
Jones Day has been named as the strongest law brand in the US for the second consecutive year.
The firm has extended its lead over second-placed Skadden, which had held the top spot for 5 years until 2017. The rankings are from the Acritas US Law Brand Index 2018 based on interviews with clients with revenues of at least U$1 billion.
"Jones Day is more favored this year for its practical style of delivery, along with its global coverage and breadth of services – all areas we know align with clients' evolving needs especially now that half of legal departments are assigning responsibility for optimizing legal operations," says Lizzy Duffy, VP of Acritas US.
All of the top 10-ranked firms have bolstered their positions as the US markets becomes increasingly competitive.
Alternative legal brands have also been gaining traction but Duffy says traditional law firms have the advantage of heritage.
"For now law firms still have a richer brand profile – they are seen as authorities in so many more areas of expertise, the current advantage the alternatives have is centered around technology and process efficiency," she explains.
She adds that the threat from alternative providers will continue to rise but law firms can use this threat as an opportunity to adapt to clients' current needs.
The law firms that could be the index's leaders in the future include Eversheds Sutherland, White & Case, and Reed Smith.
"Firms with both a strong US presence and an international network are reaping rewards in terms of brand equity. However, those with market-leading ambitions will need to ensure they develop their proposition to resonate with clients evolving needs to succeed," concludes Duffy.
G+T advises firm on payments landscape revolution
Gilbert + Tobin has advised BPAY Group on the development and implementation of Australia's first New Payments Platform service.
The first of its kind Osko by BPAY system will allows faster fund transfers, typically within a minute, even when sending to customers of other financial institutions.
The G+T team was led by partners Tim Gole and Paula Gilardoni along with senior lawyer Kirish Kularajah. They created a suite of unique scheme documents to help their client navigate the highly complex regulatory environment.
"The development of a new payment service is a rare event. We are delighted to have worked on such a significant project that will make it faster and easier for people and businesses to manage their transactions and transfer money" said Technology and Digital partner Tim Gole.
Facebook can't insist on real names court rules
Facebook's policy that users must use their real names is illegal according to a German court.
The Berlin Regional Court ruled in favour of the Federation of German Consumer Organizations which filed a lawsuit under privacy laws claiming that insisting on real names was a "covert way" of obtaining user consent to share their names, TheVerge.com reports.
Facebook says it will appeal the ruling and noted that it is changing its policies to fully comply with the incoming GDPR regulations.