Despite political headwinds, Australia's M&A space is expected to be strong in 2017, with a grow-ing TMT sector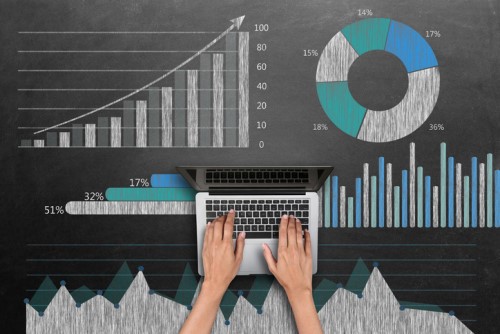 Despite global uncertainty brought about by the tense political landscape in the US, Australia's mergers and acquisitions (M&A) space is expected to be robust this year with a growing technology, media & telecommunications (TMT) sector.
Tony Joyner, lead partner of global firm Herbert Smith Freehills' TMT group, told Australasian Lawyer that even though M&A activity will not be "record-breaking" in 2017, it will be "strong" as sectors like TMT ramp up, reflecting a global trend.
"Australia doesn't have an expansive TMT sector as in a swathe of TMT companies based here [compared to], say, the US. However, the sector here is only going to grow," Joyner said. "Globally, 2016 was a year of big TMT deals because this cluster of sectors is just evolving and changing so quickly – it's relentless."
In fact, Joyner believes that the rise of the TMT sector is only starting as he observes the general public seems to have an insatiable appetite for products coming out of the industry.
"You get obvious consequences when you match [TMT's rapid evolution] with the fact that people just keep buying more and more of what they are selling. I'm not just basing that on my children's consumption habits, but if they are any indication, the TMT ride has only just begun," he said. "That whole shift is continuing and won't change any time soon. We see our clients getting so interested in it, in many different ways."
One only has to look at growth in cybersecurity, media consumption, fintech, the Internet of Things and big data to see the massive potential of the space, he said.
"Companies will be created, companies will change what they do, companies will merge, companies will be catapulted into areas that were inconceivable five years ago: and that's when deals happen," he said. "Australia will be part of that more and more."
Furthermore, Herbert Smith Freehill does not really see political headwinds hurting Australian M&A all that much this year, though the firm acknowledges that this is a trend that's at play. But if there's a silver lining, it may be that Australia can even take advantage of the uncertainty created by moves by the Trump administration such withdrawing the US from the Trans-Pacific Partnership.
"We don't expect this to materially affect the level of activity in Australia. There's uncertainty, at the moment at least, which may be temporarily dampening; but on the other hand, there are other things happening that are encouraging business activity, and maybe the uncertainty gives Australian companies an opportunity," he said. "And of course, where there is change there are risks and opportunities. That's what drives deals."
The fundamental nature of changes in the TMT sector also makes it resilient to increasingly volatile political climate worldwide, Joyner said.
"In relation to TMT in particular, we also think the changes that are happening are just so fundamental that the imperative to take advantage of them will crash through any current political excitement," he said.
Herbert Smith Freehills recently ranked fifth in Mergermarket's Q4 2016 TMT Trend Report, clinching the distinction of being the only non-US headquartered firm in the global top five. Last year, the top firm advised on transactions in the TMT sector with a total value of US$162 billion, three of which were in the global top five of TMT M&A deals.
Apart from Joyner, key members of Herbert Smith Freehills' global TMT M&A team include Rebecca Maslen-Stannage, James Crowe and Peter Dunne in Australia; Mark Robinson in Singapore; Graeme Preston in Japan; Dongho Lee in South Korea; Karen Ip in China; Judith Watson in the Middle East; Ralf Thaeter and Sonke Becker in Germany; Nicholas Moore, Stephen Wilkinson and Gavin Davies in the UK; Edouard Thomas in France; Nicolas Martin in Spain; and Rudolph du Plessis in South Africa.