A major Australian independent firm has significantly enhanced its corporate team by pinching a new partner with an impressive stature and reputation in the industry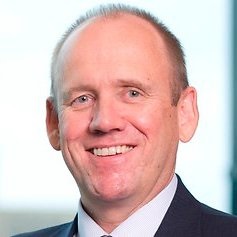 Independent law firm Gadens has boosted its corporate advisory & tax group in Melbourne by nabbing a partner with an impressive reputation.
Stephen Moulton specialises in corporate advisory, mergers and acquisitions, financial services and employee share schemes, and has joined the firm from
Clayton Utz
, effective immediately,
Before a two-and-a-half years stint as a partner at his prior firm, Moulton was a partner at PricewaterhouseCoopers; and a chairman of partners and former managing partner of
Mills Oakley
, where he founded their corporate practice.
He is also a director of O'Brien Foundation Ltd and a former director of the Carlton Football Club Ltd.
Grant Scott-Hayward, Gadens' Melbourne CEO, says Moulton will significantly enhance the firm's corporate advisory profile. His appointment follows that of Andrew Hudson, Peter Poulos and Gina Capasso to the corporate practice over the past 12 months.
The head of the corporate advisory & tax group in Melbourne, Jeremy Smith, says he looks forward to working alongside Moulton.
"Stephen has a wealth of experience gained from working with a range of corporate clients over the years, and someone of his stature and reputation is truly an asset to our firm," he says. "He adds significantly to the growing profile and reputation of the Gadens corporate practice, more specifically our mergers and acquisitions capability."
Moulton says he decided to make the move because he feels the firm has a strong strategic outlook, and as both a top 10 national firm and one with an international presence, it has an impressive list of clients, he says.
"The choice was an easy one. The depth of services offered strongly complements my practice."