Only two law firms gain the federal government's National Carbon Offset Standard designation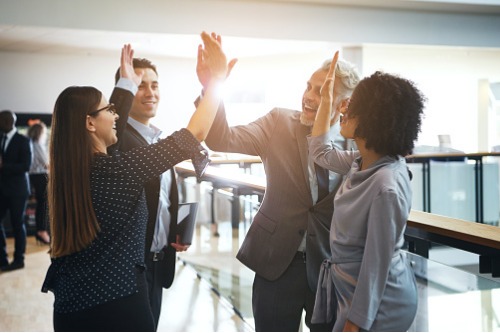 A duo of top-tier law firms in Australia have been certified carbon neutral for fiscal year 2018.
Allens and Gilbert + Tobin are the only law firms to achieve the certification under the National Carbon Offset Standard (NCOS).
Tim Stewart, partner and the head of the national sustainability committee at Allens, told Australasian Lawyer that the firm was the first Australian law firm certified as carbon neutral.
"We have maintained our certification under the federal government's National Carbon Offset Standard since 2015. We have been focused on reducing our carbon emissions for many years, and as an organisation these reduction efforts continue through the work of our staff-run sustainability committees," he said.
The efforts have led to a 7.3% reduction in the firm's emissions in FY18, following cuts of 9% in 2017 and 10% in 2016, he said. Maintaining also means that the firm offsets its carbon emissions.
"Unfortunately, there remain emissions that cannot be eliminated, which we offset. We choose to offset our unavoidable emissions by purchasing offsets from high-quality programs that align with our broader community engagement goals in the jurisdictions in which we operate," Stewart said. "This includes purchasing offsets from Indigenous organisations in the North West Kimberly region of WA and the West Arnhem region of NT as well as programs that reduce carbon emissions in both Vietnam and Papua New Guinea. We are given access to retire these offsets though the Qantas Future Planet Program, of which we were the founding partner. The program now boasts such partners as Tesla, ANZ, DHL, GE Australia, Destination NSW and Ernst & Young."
For its certification, G+T said that it has a proud community-conscious record on environmental issues. Its sustainability program boasts feats such as an Australian Legal Sector Alliance (AusLSA)-certified environmental management system, a commitment to maintain a 5-star NABERS Energy (Tenancy) rating for its Sydney headquarters, and a commitment to annual public reporting of the firm's sustainability performance to the AusLSA.
Being certified as a carbon-neutral firm was only natural for the firm, it said. G+T announced last year that all its offices in Australia have become carbon neutral.
"This makes good business sense, as many of our clients are working to reduce their carbon footprint. Some are already carbon neutral themselves, and they rightly want to make sure that their partners and suppliers share their commitments and are taking strong action to help address climate change," managing partner Danny Gilbert AM said then.
G+T achieved its certification mainly with carbon credits from Solarise India's Bundled Solar Power Project, G+T said. The firm also acquired carbon credits from the Aboriginal Carbon Foundation's (ACF) Kowanyama Aboriginal Savanna Burning Carbon Project.
Related stories