The deal, which values the Australian company at $262m, doubles the Spanish company's headcount in the country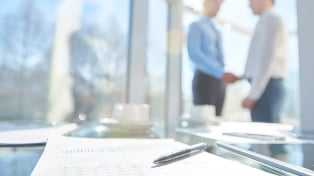 Allens
has advised ACCIONA's acquisition of Geotech Group, which doubles the Spanish company's headcount in Australia.
The deal, which values Melbourne-headquartered Geotech at $262m, includes a cash payment of $197m and a 17.6% stake in a new subsidiary, ACCIONA Geotech Holding, for three key Geotech executives. The deal is the first infrastructure acquisition for Madrid-headquartered ACCIONA in Australia.
Allens assisted on all aspects of the deal, including negotiations in Australia and overseas. The Allens team included partner Paul Quinn, senior associate Julian Barendse, and associates Adam Laidlaw and Elysia Longo of the M&A practice; partner David Donnelly and associate Magda Kucharska of the projects practice; partner Simon Dewberry and senior associate Chloe Wilton of the employment practice; and partner Michael Ryan and senior overseas practitioner Alex Tonkin of the banking and finance practice.
"This deal is part of a broader growth in demand in Australia for infrastructure services, which is estimated to reach $125bn over the next decade," Donnelly said.
The deal doubles ACCIONA's headcount in Australia. The combined firm will have more than 1,000 employees across Australia.
Related stories:
Allens advises Bain Capital in Camp Australia buy
Chapman Tripp advises as Australia's Downer expands to NZ