While many make over £240,000 a year, some take home less than an eighth of that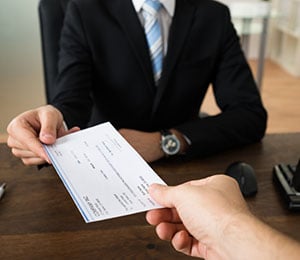 While many barristers in the UK are paid handsomely for their work, many are not, according to new data from The Bar Council.
Barrister earnings per year run the gamut from more than £240,000 to less than £30,000 annually, a report from The Lawyer said. Every year, the Bar Council releases the figures, which are compiled to determine how much barristers should pay in practicing certificate fees.
The figures show 16% of barristers in England and Wales, or around 2,500, earn more than £240,000 per year. At the opposite end, 13% of barristers earn under £30,000 annually.
The largest constituent group are barristers earning £90,000 to £150,000 a year, which was 22% of the whole group. The £30,000-£60,000 and £60,000-£90,000 brackets follow with 19% apiece. Barristers earning £150,000 to £240,000 a year made up 11% of the group.
According to the Bar Council, the pay gap can be explained by income discrepancies in different practices. Barristers in commercial practice usually earn more than peers in criminal practice.


Related stories:
Here's where the best-paid grads in the US went to law school
Top US law firm brands named