Another global player makes innovation investment... Growth for Baker McKenzie's innovative centre...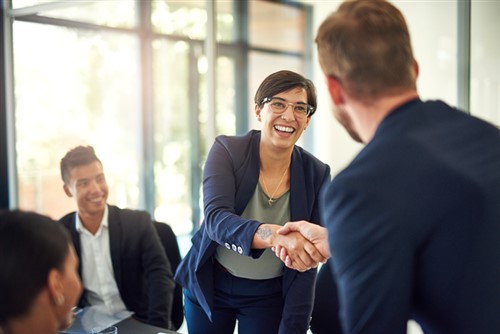 Dentons has promoted thirteen lawyers to senior positions across its Australian offices.
The global firm recently announced 20 new partners in Australia and now adds Sydney-based banking & finance lawyer Anthony Tesvic to the partnership. He was a lateral hire as director in 2016.
A dozen other lawyers are promoted to senior positions and Australia region CEO Ian Dardis says he's pleased to have such diverse talent in at the firm.
"We're a firm on a steady growth track in Australia, and there are excellent career opportunities for lawyers at all levels, both within the Firm and also for new joiners," he said.
The other promotions are:
Amy Barwick – Director, Dispute Resolution Sydney
Rebecca Mercer – Director, Real Estate Sydney
Brooke Spain – Special Counsel, Dispute Resolution Sydney
Damon Booth – Senior Associate, Dispute Resolution Sydney
Clement Chew – Senior Associate, Real Estate Sydney
Philipa Collins – Senior Associate, Real Estate Sydney
Anson Pang – Senior Associate, Real Estate Sydney
Danika Parmar – Senior Associate, Employment & Safety Sydney
Tamara Strack – Senior Associate, Litigation Perth
Liliana Vaccaro – Senior Associate, Construction
Mish Wijesuriya – Senior Associate, Real Estate Sydney
Olivia Yan – Senior Associate – Real Estate Sydney
Another global player makes innovation investment
Just days after Clifford Chance announced two new units to drive its innovation focus, another global firm has appointed its first head of innovation.
Linklaters has hired Shilpa Bhandarkar to lead the firm's central team based in London. The firm's Innovation Lab and Innovation & Efficiency Programme will both fall under her remit.
Bhandarkar is a member of Linklaters' alumni having started her legal career in the firm's project finance team. But she also has strong experience in technology having built and sold an app company and worked with law-tech Lexoo.
"Innovation is not just about adopting technology enabled products, it is also about changing the way we work with clients, how we manage our people and how we organise ourselves. It is central to the future of our business and Shilpa will help to both crystallise and deliver on our vision," commented partner Paul Lewis.
Growth for Baker McKenzie's innovative centre
The Belfast office of Baker McKenzie which provides central services for the firm's global presence, is to expand.
The office opened in June 2015 and has become an important asset for the firm with multiple legal and business services based there employing around 300 staff.
The new lease for additional space at the city's City Quays will allow the number of employees to rise to 450 as it extends both the scale and scope of its services.
"Our lawyers and professional staff around the globe have been really impressed at what we have created in Belfast and we have become a major innovation hub for the firm. We have introduced a number of initiatives here that are not only benefitting our clients but have a direct impact on our financial performance," commented James Richards, Executive Director of Baker McKenzie in Belfast.