Corrs makes positive move on parental leave… Overconfident CEOs get sued more says study…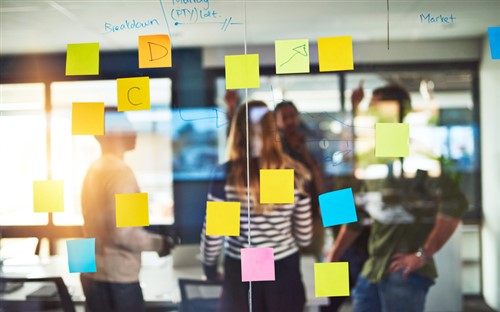 These firms stand out as most innovative
Morgan Lewis has topped the list of the most innovative law firms in the world.
BTI's inaugural Innovation Champions report has singled out 52 firms from 338 which are leading on innovation and a resulting provision of benefits.
The firms have been named by top legal decision makers in the US at companies with at least U$1 billion in revenue.
Morgan Lewis chair Jami McKeon says the firm's investment in innovation includes its elite eData practice, technology-driven remote working solution, and data analytics tool Parallex.
"These results from BTI are particularly satisfying because they are based on assessments from our clients and show our firm is succeeding in efforts that are critical to their futures," McKeon said.
The top 5 firms also include Seyfarth Shaw, Jones Day, Reed Smith, and Wachell Lipton Rosen & Katz.
Other global names among the 52 Innovation Champions include Dentons, Baker McKenzie, Hogan Lovells, DLA Piper, Eversheds Sutherland, and Norton Rose Fulbright.
Corrs makes positive move on parental leave
In a move towards gender equality, Corrs Chambers Westgarth has announced a key move for parents.
Employees will now benefit from superannuation contributions on both paid and unpaid parental leave for up to 12 months. This applies to primary and secondary carers. The firm offers 18 weeks paid parental leave for primary carers and 3 weeks for secondary carers.
"Payment of superannuation during periods of parental leave can make a significant difference to the retirement savings of employees who take time out of work during their careers to care for children. This is particularly true for women who are more often the primary caregivers during periods of parental leave," said Corrs CEO Gavin MacLaren.
The policy for superannuation contributions will be applied from 1st July 2018.
Overconfident CEOs get sued more says study
If you have clients with larger-than-life personalities and an abundance of confidence, you are more likely to be helping them with litigation.
That's according to a study by Stevens Institute of Technology in the US which find that overconfident CEOs are 33% more likely to get sued by shareholders.
But the researchers also found that legal action often dampens executives' overconfidence and reduce the chance of future risk-taking behaviour.
"Shareholders are not powerless," says Suman Banerjee, professor at Stevens School of Business who led the work. "Their legal actions do make a difference in company operations and help the company better adhere to business regulations and laws."