Most boutique firms have a clear mandate; it's a question of how closely they stick to it that determines how much work they successfully keep away from their mid- and top-tier counterparts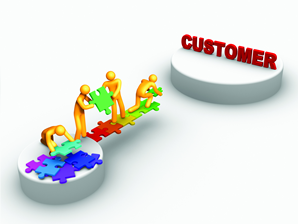 'Laser-sharp focus' and 'discipline'. These are the recurring vital requirements in any discussion of how boutique firms can be successful.

Indeed, if firms genuinely want to operate as boutiques instead of using the term to disguise the fact they are simply small, then they must stay focussed on where they can provide the most value to their clients.

"Boutiques working in their specialised areas have seen the terrain more frequently and will probably be able to identify leftfield options that a part-time practitioner might not get," says Wayne Stewart, director of consulting firm Monte Rosa.

A genuine and sustainable boutique is one where all practitioners are focused on one or two specialised areas of the law in a business that is stripped of expensive overheads.

"If all you do is patent law, for example, then your understanding of the issues which could arise and the business context in which it operates will clearly be superior to that of somebody who only does patent work 40% of their time," Stewart says.

However, staying focussed on one area of practice alone can be challenging.

"You need to resist the temptation to dabble in areas that you're not familiar with if it's just for the sake of opening a fresh file," says Simon Horton, partner at boutique commercial firm Horton Rhodes. "You need to maintain the discipline of referring people off to other firms."

The more a boutique succumbs to the temptation of taking on non-core work, the more likely it is to bring on other people, initiating a drift away from being a boutique to being a small and inefficient full-service firm.

A boutique keeping to its specialisation strengthens its value proposition to clients, vis-à-vis that of the larger full-service firm.

"Boutiques are less structured in the way they're required to do the work," Horton says, "so they're able to become more involved with clients and have the ability to recommend commercial decisions, instead of just outlining options. The longer you do it, the more experienced and more efficient you get at offering practical commercial advice."

Vodafone general counsel, Trent Czinner, believes that focus and price do play an important role when it comes to deciding on firms.

"When we did our last tender for Vodafone's legal services, it came down to us wanting to have a range of firms, so we decided on four large firms plus one boutique," Czinner said.

"The boutique was chosen because it had partners who were telco experts, and because it had done lots of work for Vodafone in the past."

Price was also a key deciding factor for Vodafone – Czinner said the boutique charged approximately 20% less than a large firm – but the firm's willingness to take on less important work was also crucial.

"They were willing to take on more run-of-the-mill work. Larger firms were less willing to do work that wasn't their bread and butter because they wanted higher value work."

How important is it for boutiques to stay focussed on their specialisation? Share your thoughts below.