Elizabeth Miller talks about Law In Order's effective management of hearings that have in-person and remote components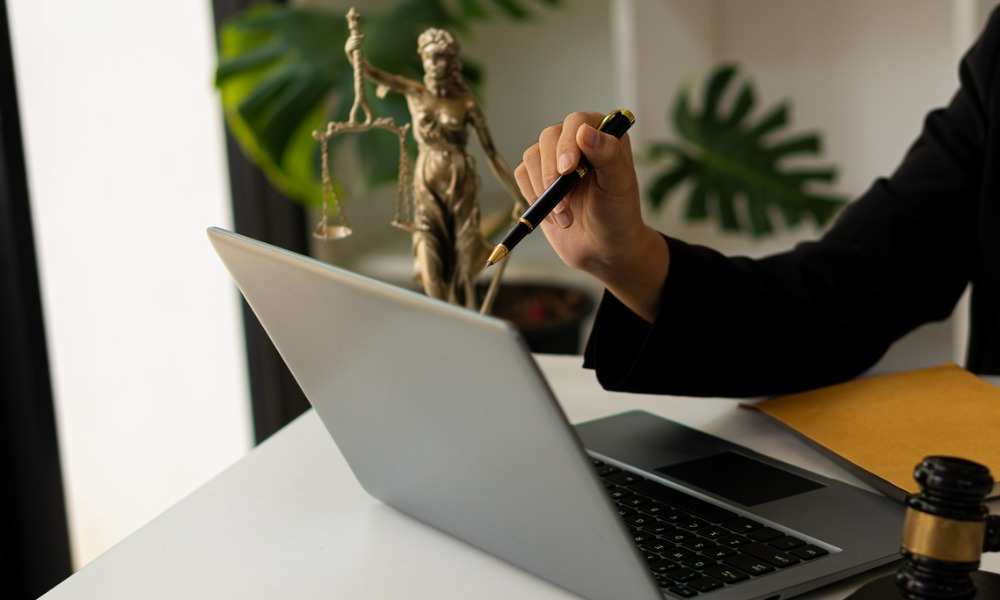 Virtual and hybrid hearings have become popular during the pandemic, and Law In Order – one of Australasian Lawyer's Best Service Providers in 2022 – has successfully adapted to the requirements of such legal proceedings. Elizabeth Miller, Law In Order's Senior Director – eHearings, describes in this interview the company's experience in integrating virtual and in-person hearing modes.
"A hybrid is a mix of people being in the hearing room and also [in a virtual space]. Virtual hearings have become a contingency plan [instead of] hybrid hearings. If there is an outbreak and a lockdown happens, the courts or tribunals can jump from a hybrid hearing to a virtual hearing in a matter of hours," she said.
To ensure that Law In Order can easily shift between the different types of hearing, the company has prepared a risk management plan and created physical and remote formats of all its services. Law In Order now practices remote evidence presentation as well as remote stenography services for live transcription and captioning. Despite initial concerns that stenographers would not want to work remotely because doing so would cut their connection to the other hearing participants, Miller said that Law In Order "is producing very high-quality stenography and transcription. Video conferencing bridge connections between audio and video are also built into many systems, including ours, and this gives [anyone] the ability [to use] one screen or multiple screens to actively participate in any hearing".
Law In Order's virtual proceedings simulate an actual courtroom through the use of laptop computers and mobile devices instead of a traditional video conferencing facility. Advanced features include cloud-based solutions, encrypted meeting rooms, and attendee management methods.
A key element that makes Law In Order's hybrid hearings effective is its high-performance team with "multidisciplinary skill sets and diverse mindsets" and the ability to train younger staff. The team's collective skills and experience include not only core procedures for junior and senior lawyers, but also project management, interpretation and transcription, media and communication, and IT and computer science, specifically network security, device management, and document management. Graphic arts and audio forensics are additional skills that are useful in web-based live streaming.
Considering the complexity of legal practice today, especially when participants from different states are involved, Miller believes that "[embracing] hybrid hearing models is more important than ever". She cited the example of Western Australia, where Law In Order had to work with the court to organise a large hearing that was suitable to the court, the lawyers, and the clients. Miller also emphasised the importance of flexibility when working around pandemic-related restrictions that may disrupt hearing schedules.