The former Maurice Blackburn principal has hired the law firm to defend her against the defamation suit filed by a university student.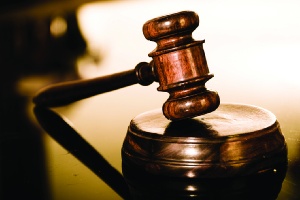 Labor frontbencher Terri Butler has hired her former law firm,
Maurice Blackburn
, for her defence after she was sued for defamation by a
Queensland University of Technology
student.
According to a report from
The Australian
, Maurice Blackburn advised on Friday that they would accept service of legal proceedings on Butler's behalf. The MP has until December 23 to file her defence.
Brisbane law student Calum Thwaites is seeking up to $150,000 in damages stemming from Butler's suggestion on national television that Thwaites is a perjurer and racist.
Butler, who was once principal at Maurice Blackburn, had suggested that the student used the word
"niggers"
in a Facebook post in 2013 at a recent broadcast of ABC's Q&A program.
Thwaites has been adamant he did not author the particular post, saying the account it came from was a fake account named after him.
Thwaites has seen a racial hate charge filed through the human rights commission against him dismissed by Federal Circuit Court judge Michael ­Jarrett earlier this month.
During the program, Butler said: "This is the situation. And we never found out because it was not determined. I'm saying this is what the allegations were and the matters were not determined."
Reminded that Thwaites has always maintained his innocence, Butler countered: "He would say that, wouldn't he?"
In the statement of claim filed Wednesday in the Brisbane Magistrates Court, Butler is accused of causing harm and injury by falsely implying that the student is a racist bigot and perjurer.
Thwaites is represented by Tony Morris QC.
Related stories:
Australian whistle-blower laws 'completely inadequate'
Supreme Court action against law firm dismissed