Global firm announces female-focused initiatives… Tresscox teams joins Meridian property, commercial practice…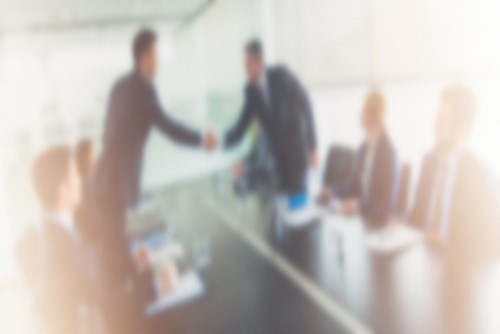 Sydney team advise CBA on AU$750m hybrid offering
Herbert Smith Freehills in Sydney is advising Commonwealth Bank of Australia on its offer of CommBank PERLS X Capital Notes.
The offering aims to raise AU$750 million with the ability to raise more or less and is the bank's tenth retail hybrid offering.
The HSF Capital Markets team was led by partners Phillipa Stone and Patrick Lowden, supported by senior associate Charlotte Cameron and solicitors Michael Burrell and Elizabeth Cameron.
The firm is working closely with CBA's in-house legal team including group GC Anna Lenahan.
Greenwoods & Herbert Smith Freehills are advising CBA in relation to Australian taxation. The arranger and joint lead managers were advised by Allens.
Global firm announces female-focused initiatives
Baker McKenzie took the opportunity of International Women's Day to announce two new initiatives to support gender equality.
The firm is supporting the UN's HeforShe campaign across its global footprint. The goal is to achieve equality by encouraging men to be agents of change and to take action against negative inequalities that women still face today.
It has also partnered with research firm Quest to share information about how women from Baker McKenzie develop their career on a journey to senior roles.
"Providing equal opportunities to both women and men helps us grow our talent, build and consolidate a strong reputation and improve competitiveness and financial performance. But above all, it's the smart thing to do — gender equality isn't a women's issue, it's a business issue," said Constanze Ulmer-Eilfort, Global Chair of Baker McKenzie's Diversity and Inclusion Committee.
Law firms around the world backed initiatives for International Women's Day with many signing up to the HeforShe campaign.
Tresscox teams joins Meridian property, commercial practice
Penny Evans has joined Meridian Lawyers' property and commercial practice as a principal in Sydney.
The former Tresscox partner, who had been with the firm for 22 years, joins Meridian along with lawyers Zile Yu and Annelise Morgan. The team is bolstered by the addition of Laura Forsyth, a former member of Evans' team, who has been working as senior legal counsel for a church organisation since April 2017.
"Penny and her team bring to Meridian extensive experience in property law, particularly in the field of commercial and industrial landlord leasing," said Meridian managing principal Paul Baker. "We are thrilled to have another group of high calibre lawyers join our growing and successful team."