One Sydney Law School grad is the first to dually graduate from Cambridge.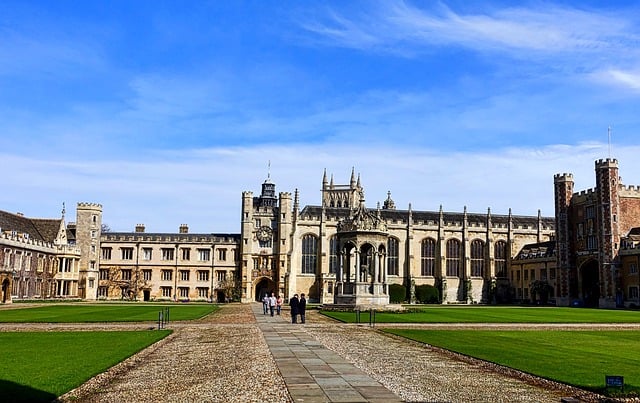 The
University of Sydney
has produced its first dual Cambridge graduate.
Final year Arts/ Law student Mitchell Cleaver is the first Sydney Law School student to join the Cambridge Pathways Program, achieving First Class Honours and Fourth in the order of merit for the Master of Laws (LLM) at Cambridge.
"Studying overseas also meant I could challenge some of the assumptions underlying my approach to the law by experiencing another common law jurisdiction," he told
Australasian Lawyer.
The program allows high-achieving students to receive a Sydney LLB or a Sydney JD as well as a Cambridge LLM or Masters in Corporate Law (MCL). Instead of completing the final semester of their degree in Sydney, students start in the UK at either Oxford or Cambridge in late September, after completing their second-last semester in Sydney.
"[It's] a very strong foundation for a legal career whether it is in practice or academia. The subjects are designed to stimulate rigorous debate and analysis, honing the kinds of skills all lawyers require," Cleaver said.
Outside of classes, Cleaver said postgraduate students are encouraged to attend discussion groups and contribute to debates, following the presentation of a paper by a visiting or resident academic.
"The program also opens up many other overseas opportunities," he said.
"Cambridge has very close ties with the four Inns of Court and the magic circle firms, so there are a large number of networking opportunities throughout the year."
It was his interest in legal history that sparked interest in the program and the university's rich history did not disappoint.
"When you first arrive it feels as if you've stepped back in time. The colleges at Cambridge are stunning and each has such a rich history," Cleaver said.
"Most colleges hold formal dinners several nights a week which are a great opportunity to socialise with students from a huge range of disciplines and to share and discuss your work. I have learned so much just from conversations over dinner."
Sydney Law School dean, Professor Joellen Riley said Cleaver's high achievement sets the bar high for future students.
"It is wonderful that our first Cambridge Pathways student has returned home with such an outstanding result," she said.