The lawyer had failed to answer official notices about almost $80,000 in allegedly unpaid child support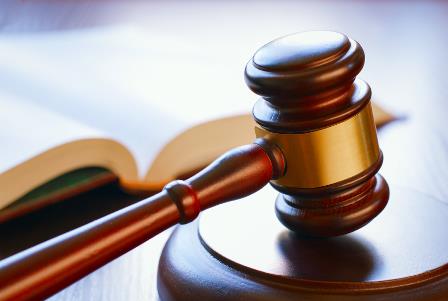 A Sydney lawyer has had his license suspended after being found guilty of professional misconduct.
According to a
decision
published by the NSW Civil and Administrative Tribunal, Terrance Anthony Sullivan was notified by the NSW Law Society last year to explain why he had "not attended to payment of any outstanding child support."
The letter included an attached certificate from the Commonwealth that the solicitor owed it $78,844 in child support as at 11 March 2015. It also included a letter from the Minister of Human Services saying a Departure Prohibition Order was issued against the lawyer.
The Legal Services Commissioner had referred to the Society a complaint about allegedly outstanding child support made last year. A similar complaint was made in 2012.
Sullivan had advised that his attributed income on which child support was based on had been "in excess of actual earnings." He advised that income tax returns for the years ended 30 June 2009 to 30 June 2012 will be lodged with the Australian Taxation Office and he would request a reassessment from the Child Support Agency of his payable child support once the returns were lodged.
The Society then followed up repeatedly with the lawyer whether he had lodged his income tax returns with the ATO and applied for a reassessment. The organisation also asked for his calculations about child support he believed he owed.
The lawyer failed to comply with several notices. He also claimed he was unaware of any new investigation and that he had been previously told the society's file was closed. He also refused to hand over the information being asked from him, saying he should be made away the grounds the noticed was issued on.
When the Society lodged the matter with the NSW Civil and Administrative Tribunal for failing to comply with the notice, Sulllivan said the notice was invalid and that the Society acted without impartiality and that he has been denied procedural fairness.
The Tribunal said, however, that Sullivan "did not show any contrition and has not complied with any part of the Notice."
"While the respondent has not been the subject of a disciplinary finding before, his conduct and the tone of his correspondence with the applicant does not give cause for confidence that he would comply fully with the Notice without some motivation to do so," it said.
"We consider that an order suspending the respondent's practising certificate until such time as he has complied with the July Notice, together with a reprimand, is appropriate."
Related stories:
Adelaide lawyer struck off the roll
High profile lawyer accused of professional misconduct