Switzerland also has the highest cost of living among the countries studied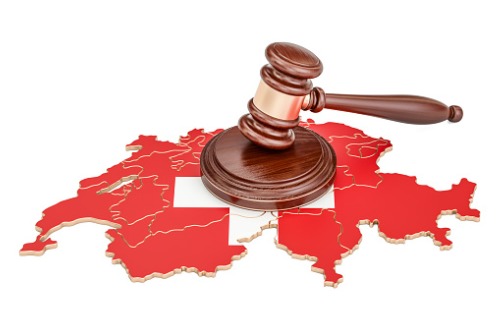 Among the top destination countries in Europe for UK immigrants, Switzerland pays lawyers the most, a study reveals.
Consumer credit specialist firm TotallyMoney looked at the 10 countries in Europe with the highest UK citizen immigration rate and compared that with its survey of 1,000 UK adults. It found that the average pay for lawyers in Switzerland was £145,148.
The UK actually came in second, with an average yearly salary for lawyers of £87,662. Completing the top five were France (£75,559), Sweden (£73,742), and Germany (£72,329).
Next were Netherlands (£71,726), Italy (£59,801), Republic of Ireland (£59,327), Cyprus (£56,032), and Spain (£50,529). Last were Greece (£44,977) and Portugal (£41,943).
Despite the high salary, however, Switzerland also had the highest cost of living, with expenses typically 88% higher compared to the UK. Ireland (+17%), Netherlands (+15%), France (+14%), Sweden (+7%), Italy (+6%), and Germany (2%) also had higher costs of living relative to the UK. Cyprus and Greece (-13%), Spain (-16%), and Portugal (-22%) were all found to be cheaper places to live and work.
In terms of average hours worked per week, Switzerland and Greece tallied the highest, with 42. Every other country except France, where average hours worked in a week was 35, had a 40-hour standard week.
Greece led when it comes to paid leaves, with 29 weeks. Cyprus and the UK both had 28 weeks, followed by Sweden and France with 25 weeks. Spain and Switzerland recorded 22 weeks paid leave, while the rest had 20 weeks.
In terms of happiness, the Netherlands led with it being fifth in the happiness index used by TotallyMoney. It was followed by Switzerland at sixth, Sweden at seventh, the UK at 15th, Ireland at 16th, Germany at 17th, France at 24th, Spain at 30th, Italy at 36th, Cyprus at 46th, Portugal at 66th, and Greece at 82nd.