A man suspected of the Family Law Court murders has been arrested.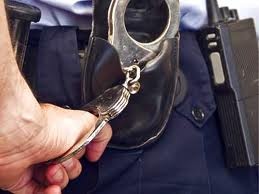 Leonard John Warwick was arrested in Campbelltown this morning, suspected of committing a number of shootings and bombings that became known as the Family Law Court murders in the 1980s.

Warwick, 68, a former firefighter is currently being questioned at Narellan police station.

The unsolved bombings and shootings targeted judges the Family Law Court in Parramatta, resulting in the deaths of four people, according to reports by Channel 9.

Justice David Opas was shot in 1980 and four years later, the home of Justice Richard Gee was attacked, resulting in no serious injuries.

The Family Law Court in Parramatta and home of Justice Ray Watson were also bombed in 1984, the two attacks resulted in one fatality, the death of Watson's wife in their home.