An application for an injunction preventing Uber from operating its UberX service in NSW has been filed in the NSW Supreme Court in an attempt to end 'legal grey area'.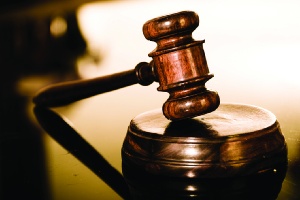 An application for an injunction preventing the UberX service from operating in NSW has been filed with the Supreme Court, following reports that UberX has been operating in a legal grey area over the past year.

If the injunction is granted by the court, Netherlands-based transport operator Uber will not be permitted to run the UberX service in NSW.

David Taylor, partner at Turner Freeman lawyers is acting for the Australian Taxi Drivers Association president Michael Jools and anti UberX campaigner, Russell Howarth. He said if the injunction is granted, it may have a significant impact upon the legality of UberX in other states.

"UberX has operated for more than a year despite overwhelming legal opinion that drivers are in breach of existing NSW legislation," he said.

"Last month, when the NSW Government announced a Point to Point Transport Taskforce, in part to investigate ridesharing platforms such as UberX, it was noted that these services are currently operating 'contrary to the Passenger Transport Act'."

Previous legal attempts have revolved around the actions of UberX drivers, however this case is around the unlawfulness of Uber's conduct in NSW.

"This case is the first that will determine the lawfulness of the smartphone app, and bind Uber and its agents to a decision of the court," said Taylor.

"This injunction has been filed as a cross-claim to a matter Uber is running against Russell Howarth in relation to a series of 'citizen's arrests' of UberX drivers.

"Our cross-claim will contend that the UberX service is responsible for allowing or aiding unaccredited people to carry out a passenger service for a fare, which is in breach of section 37 of the Passenger Transport Act," Taylor added.