Industry bodies have lashed out at the NT government for its plan to remove the presumption in favour of bail for repeat property offenders.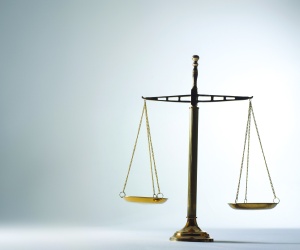 Industry bodies are urging the Northern Territory Government to withdraw its plan to remove the 'presumption in favour of bail' for repeat property offenders.
The change is likely to further exacerbate Indigenous incarceration rates by disproportionately targeting Indigenous Australians in the Northern Territory, Patrick O'Sullivan QC, president of the
Australian Bar Association
said.
"It is a shocking fact that an Indigenous young person who has served a prison sentence is more likely to return to prison than finish school," he said.
"On the other hand, we've seen that early intervention, prevention and diversion programs used in the ACT, have seen rates of young people in detention decrease by 35% and arrests of young people down by 20% over two years."
The Law Council echoes this sentiment, saying the proposed laws would exacerbate existing problems.
"Judicial discretion exists for a reason — the courts are best placed to make a determination as to whether bail is appropriate in each case," said Law Council president-elect
Fiona McLeod
SC.
"Policy makers should consider alternative, evidence-based justice strategies that are more likely to achieve lower rates of crime and improved community safety."
McLeod cited research from the Australian Institution of Criminology showing that young people diverted from the court system are less likely to have further involvement in the criminal justice system.
"Additionally, a 2011 Review of Youth Justice in NT recommended the need for more diversionary programs and increased eligibility for diversion in light of increasing rates of youth crime," she said.
"The Territory Government should not even be considering changes to bail laws until the outcomes of the justice report are published."