The shortage in in-house counsel has persisted for almost three years and led to a 30.5% increase in private counsel cost year-over-year in 2015-16.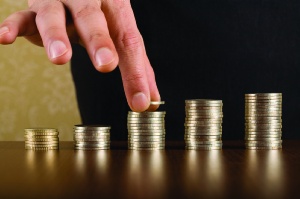 Public prosecutors in South Australia spent nearly $1 million briefing out matters to private counsel last year because of a persistent shortage in in-house counsel, Parliament has been told.
The State's Office of the Director of Public Prosecutions (DPP) noted in its
2015-16 annual report
that it spent $953,890 briefing out matters to the private bar, a 30.5% increase in costs compared to last year.
For 2015-16, the office briefed private lawyers on 140 matters, down from the 185 the office briefed out in 2014-15 when it spend $730,850 on outside counsel. In 2013-14 the DPP spent $375,731 to brief out 76 matters while in 2012-13, it spend $492,876 to brief out 118 matters.
However, the report is quick to note that the cost includes briefing external counsel for a significant ongoing matter and a High Court matter. These two matters, it said, represented almost 20% of the total 2015-16 briefing out costs.
"The office briefs external counsel when there is no in-house trial counsel available. However, increasingly it is becoming more difficult to cover trials in the Supreme and District Courts with in-house counsel. This trend has continued since the latter half of 2013-14," the report said.
"The resultant significant costs associated with that level of briefing out adversely affects the budget of the office. In 2015-16, additional funding was provided to assist in the briefing out associated with the significant ongoing matter," it added.
The DPP said, however, that it is examining the financial modelling that optimises briefing out and internal sourcing using one recommendation from a review and the expertise of the Attorney-General's office.
"The outcome of that financial analysis and the recommended model will be implemented to ensure that the office is efficiently utilising internal and external resources for trial work," it said.
Related stories:
Overworked Missouri public defenders' office orders governor to take on a case
SA home detention sentencing reviewed