An online legal platform has just been launched which its creator hopes will become a 'virtual practice'.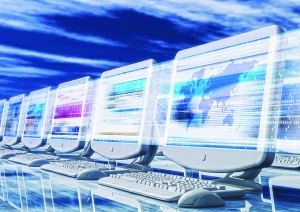 Online legal platform LawAdvisor launched yesterday, forming a 'Google for legal problems'.

The new platform links consumers directly with a relevant lawyer, who will provide free of charge information around causes of action. The platform allows the lawyer to market their services and allows the consumer to decide whether or not to engage the lawyer on the matter.

LawAdvisor founder and PhD student Brennan Ong, said the idea came from his passion to transform the perception of lawyers as costly, confusing and difficult to access.

"A lot of law firms are still using fear based campaigns. We wanted to get rid of that, we wanted to actually convince the public that legal problems are generally everyday problems," he said.

"Lawyers are notoriously expensive - you might have to pay $500 for an initial consultation just to learn whether or not they can help at all. For the 'missing middle' – people who can't really afford a lawyer, but aren't poor enough to qualify for legal aid - where do they turn for legal help? The internet is full of unreliable legal chat forums."

Ong, who was researching the future of the legal practice when he came up with the idea, said the platform is already being used by people seeking advice on small business and family law matters.

Offering a searchable directory of lawyers and lawyer-to-lawyer messaging, LawAdvisor allows lawyers register and expand their client base.

"There is still a lack of technical competence when it comes to lawyers and advertising and lawyers using technology so what we want to do is really put them in the best possible light by providing them with a virtual practice," said Ong.

"By registering on LawAdvisor, we are actually providing them with a virtual practice. Not only can they source client, engage with clients and market their expertise, but once they work with the client on the site, there's a virtual practice case management platform."

The platform will eventually be used to develop further case management capabilities and will begin to employ recent graduates as research assistants.

Only launched yesterday, LawAdvisor has already generated interest and over 500 Facebook likes.