Despite winning awards for his D&I work, Tony Chong believes that there remains a shortage of minority people in senior roles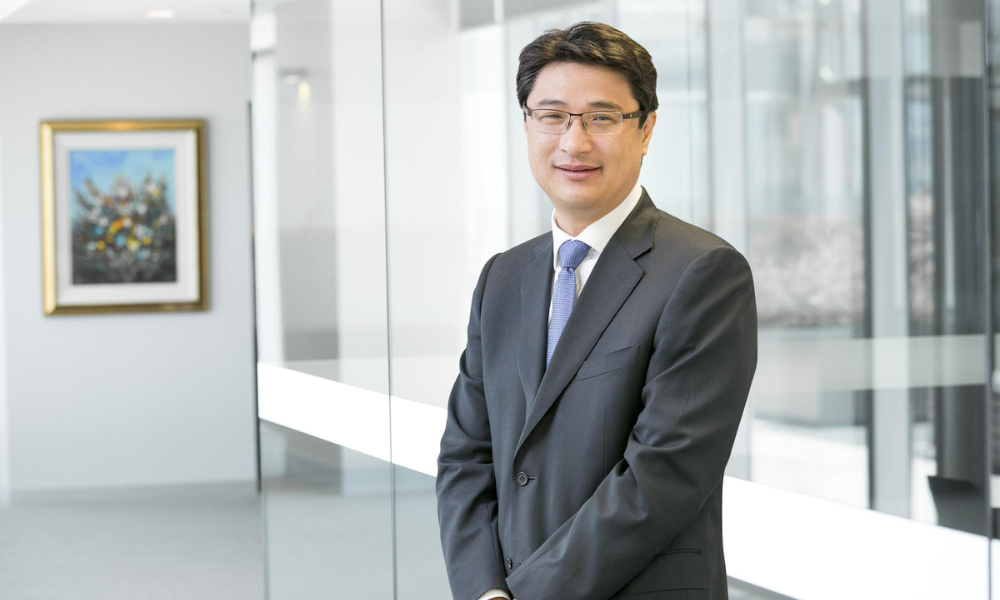 Tony Chong recently walked away with the WA Diversity Leader of the Year award at the annual Asian Australian Lawyers Association's Lunar New Year Banquet for his passionate efforts in the D&I space. However, he remains one of the few Asian law firm leaders in the profession.
Thus, the Perth managing partner for Squire Patton Boggs (SPB) seeks to use his profile to give hope to others, and highlight the issue of underrepresentation of Asians at the top of business and industry.
In this interview, Chong talks about backing Aboriginal and Torres Strait Islander law students, not wanting to be a lawyer, and how even the Devil (who wears Prada) sometimes needs representation too.
What made you choose a career in law, and what's your favourite part of the job?
I never wanted to be a lawyer. I come from a family of lawyers. My father, my brother, my sister are lawyers. My brother-in-law is a lawyer. So is my wife. I wanted to be an accountant.
I ended up doing a double degree in law and accounting and have worked in private practice, in-house as a group counsel and as a CPA.
What is going on at the organisation? Are there any new programs and initiatives that you're particularly interested in?
We have recently launched our Aspire Scholarship to support Aboriginal and Torres Strait Islander law students throughout their studies and into work placements. That is something I'm passionate about – creating a more diverse and equitable profession.
What tech-related initiatives adopted by the organisation, if any, are you most excited about?
The firm is trialling out tech-related initiatives all the time. One that we are seeing how it operates is a system where lawyers report what they do, their capacity and what work they may want to do, which will be seen by partners. As we want to work as a global pool of lawyers, we want to make sure that lawyers get the chance to work on matters that interest them. We can also use the tool to make sure that no lawyers are left forgotten.
What has been your proudest accomplishment in the last year or so?
I have recently received some awards for my work in diversity and inclusion (Asian Australian Lawyers Association WA Diversity Leader of the Year Award). It is always nice to be acknowledged for one's efforts, but to me the real accomplishment is the increased visibility it brings to what I am trying to shed light on – the under-representation of diverse and minority people at the highest level of business. Even today, I am still often the only Asian face at the boardroom, on the speaker panel or at the top table. And I am one of only a very, very few Asian law firm leaders.
What's the biggest lesson you learned in the past year and what advice can you give fellow lawyers about it?
My advice to my fellow lawyers is to be visible.
What should the profession focus more on?
The legal sector should reflect the community which surrounds it and that means a more diverse, inclusive, profession. We should also be forging stronger connections with, and greater understanding of, our nearest neighbours in Asia Pacific.
What are the challenges you expect in your practice, and in the business of law in general, going forward? What challenges are particularly pressing in the country's legal industry?
Just as schools and universities are struggling with how to incorporate and moderate AI, so is the legal profession. This isn't going to go away, and we must harness its potential while ringfencing the negative aspects of this tool.
What are you looking forward to the most in the coming year?
I am looking forward to seeing how our staff responds to our new premises later this year, and how they respond to the suite of DEI programs we are rolling out. We have put in a lot of effort into our programs to build the right culture.
If you had to defend a fictional antagonist/villain in court, who would you pick, and why?
Miranda Priestly from The Devil Wears Prada. It would be quite a performance seeing her in the stand. Not many dominate an industry like her, and even the Devil sometimes needs representation.