The Magic Circle firm commits nearly $250,000 to the new program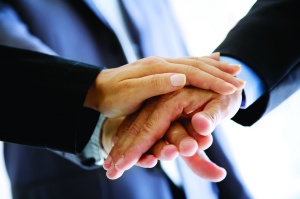 Slaughter and May has picked five tech companies that will be getting free support from the Magic Circle firm as part of its fintech program announced late last year. The companies will each get up to £30,000 (about $48,500) of legal and other support.
Among more than 25 applicants, Slaughter and May picked Enforcd, Tide, Garrison, Just Miles and WorldRemit as the first group to join the Fintech Fast Forward legal incubation program.
Enforcd uses technology that incorporates regulatory enforcement data, news, and insights to help firms in regulatory compliance. Tide is a banking service for small businesses, allowing users to scan an ID and set up a business current account in about three minutes. Garrison is an enterprise anti-malware company. Just Miles is a car insurance service for city dwellers who rarely use their vehicles. WorldRemit is an online cross-platform money remittance service.
The successful applicants were chosen by a panel that includes Mike Lynch, CEO of Invoke Capital; Trevor Callaghan, general counsel of DeepMind Technologies; Ophelia Brown, general partner at LocalGlobe, Sigga Sigurdardottir, chief customer and innovation officer UK at Santander; and Peter Cullum, CBE, founder of the Peter Cullum Centre for Entrepreneurship at Cass Business School.
"A surge of interest in areas such as fintech, blockchain, machine learning and data analytics has spawned opportunities for the firm both to acquire exciting new clients and to help existing clients capitalise on the benefits of technology advances," said Ben Kingley, partner at Slaughter and May. "The Fintech Fast Forward programme recognises the depth of talent which exists in the UK's entrepreneur population — and the great response to this initiative, from such a diverse range of tech businesses, has reaffirmed my belief that the UK tech sector is robust and in good shape for the future."


Related stories:
Mishcon de Reya launches tech incubator
UNSW launches hands-on legal technology course