Brand protection tech partner for Bird & Bird… Nixon Peabody CWL bolsters Hong Kong practice…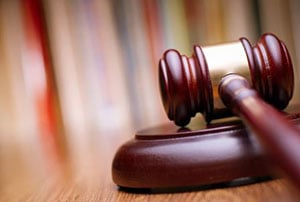 Slater & Gordon to launch AU$1bn lawsuit
Slater & Gordon is to sue the company formerly named Quindell over its acquisition of its professional services business.

The ASX-listed law firm is seeking around AU$1bn (£600m) claiming that without fraudulent representations that its says were made by Quindell (now called Watchstone Group plc) the acquisition would not have gone ahead.

Watchstone informed the London Stock Exchange that it had been notified of Slater & Gordon's intention.

The statement references an opinion given by an independent barrister in November 2016 which dismissed a misrepresentation claim in respect of the warranty escrow process, as it had less than a 50 per cent chance of success.

Watchstone says it denies any misrepresentation in the strongest terms and remains satisfied that neither the warranty claim nor a misrepresentation claim have merit and will defend such claims robustly if proceedings are brought.

It is seeking evidence from Slater & Gordon which it says has so far not been disclosed.

Brand protection tech partner for Bird & Bird
Bird & Bird has announced a strategic alliance with technology firm INCOPRO to boost its suite of counterfeit goods and copyright content protection tools for clients.

Bird & Bird's team of expert IP lawyers will offer the tech firm's platform as an additional service to clients across a range of industries affected by online counterfeiting including luxury, fashion, cosmetics, technology and pharmaceutical.

"The IP infringement landscape has fundamentally changed in recent years. Identifying and removing counterfeit goods and copyrighted content is now a challenge dispersed globally on the internet." said Phil Sherrell, Partner, Bird & Bird.

He added that the new partnership will help clients take more decisive and impactful action.

Nixon Peabody CWL bolsters Hong Kong practice
Nixon Peabody CWL in Hong Kong has announced the hire of two new consultants.

Rollin Chan joins from Deutsche Bank (China) Ltd where he was head of legal. His practice includes both corporate transactions and arbitrations. He is based in Hong Kong.

Meanwhile, London-based David Tang is a legal advisor who is called upon by the Chinese embassy in the city to represent Chinese companies operating in the UK.