Slater & Gordon has announced a large loss and set out some strategic goals in order to bounce back from recent business woes... Norton Rose Fulbright boosts tax practice… International firm hires Bengoshi IP lawyer…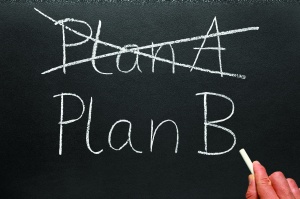 Slater & Gordon restructure plans as ASIC probe ends
Slater & Gordon has announced a large loss and set out some strategic goals in order to bounce back from recent business woes. The publicly-listed law firm posted a group loss of AU$958.3 million for the six months to the end of 2015, a sharp contrast to the $49.3 million profit it made a year earlier.
The result was hit by issues including a $876.4 million non-cash impairment charge against the carrying value of goodwill; and underperformance of its UK business.
The Australian arm performed well with EBITDAW gaining 15.4 per cent to $16.4 million on revenues of $139.3 million (up 22.7 per cent.) The ASIC has now concluded its investigation of Slater & Gordon's financial reports for two periods, the statement to the stock exchange said.
The firm told the ASX that it remains compliant with its financial covenants and is to deliver a restructuring plan to bankers next month. Improving performance in the UK is a key goal for the firm, although managing director
Andrew Grech
noted: "It is important that we also continue to support the strong performance and growth of our Australian business, which continues to thrive. We continue to see opportunities for growth in Personal Injury Law and General Law in Australia both organically and from a renewed focus on operating effectiveness initiatives."
Norton Rose Fulbright boosts tax practice
Ellen Thomas has joined the Sydney office of Norton Rose Fulbright. The experienced tax lawyer joins as a partner and was most recently at Baker & McKenzie in Sydney and was previously with King & Wood Mallesons.
Norton Rose Fulbright in Australia has added nine additional lateral partners in the last year: John Elliott, Andrea Rezos, Emanuel Confos, Benny Bernarto (Jakarta), Nadia Soraya (Jakarta), Mark Attard, Brett Solomon, Peter Lamont and Global Head of our Energy practice Simon Currie (from Norton Rose Fulbright in London).
International firm hires Bengoshi IP lawyer
Hogan Lovells
has hired Hiroto Imai for its Tokyo IP practice. The Japanese law qualified Bengoshi practitioner has extensive experience in patent matters and is a qualified Japanese patent attorney.
Also joining the firm's Tokyo office next week is Yoshiki Abe, former founding partner of Abe Wada Watanabe. Yoshiki is a highly-respected Bengoshi with over 40 years' experience who specialises in cross-border transactions, intellectual property, corporate, labour and employment, and dispute resolution.