Hong Kong expansion for CMS... More lawyers register in Ireland pre-Brexit...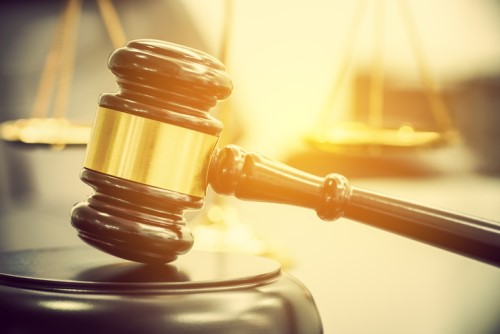 Slater and Gordon says Australia's class action regime is effective and efficient.
The firm has hit back at criticism from some members of the corporate lobby with analysis of empirical data which shows that the system works and is a vital tool for protecting investors and consumers against the relative power of corporations and governments.
The corporate lobby's insistence that there has been a rise in the number of class actions and that their results have been poor, is disputed by the law firm in a submission to the Australian Law Reform Commission's Inquiry into Class Action Proceedings and Third-Party Litigation Funding.
"The real complaint from corporate Australia about class action litigation appears to be simply to the effect that companies are increasingly being held to account when they fail to meet the standards expected of them by Australian society," said Slater and Gordon Head of Class Actions Ben Hardwick.
He said that only a small number of ASX-listed firms face class actions and that the results have led to improved standards.
Slater and Gordon would support the introduction of contingency fee arrangements, in particular in relation to class action litigation.
"In our view, the availability of such arrangements will enhance access to justice and will assist in directing greater proportions of class action settlements to group members," Hardwick said.
Hong Kong expansion for CMS
International firm CMS has continued to expand its Asia Pacific headcount with the addition of a 2-lawyer team in Hong Kong.
Insurance partners Andrew Horton and Steven Wise will join the firm's associated Hong Kong firm Shirley Lau & Co. LLP from RPC.
"These appointments mark the next stage in our growth story in Hong Kong," said managing partner Stephen Millar. "With these new additions, we are adding further firepower to our contentious practice, which has been growing steadily since our launch in Hong Kong less than two years ago."
Horton is a highly experienced litigator and arbitration lawyer, specialising in marine insurance while is an experienced dispute resolution lawyer, specialising in shipping and international trade.
More lawyers register in Ireland pre-Brexit
The share of lawyers registered in Ireland but from the UK is now more than 9%.
Since the UK's Brexit vote in 2016, 1,644 lawyers from England & Wales have registered in Ireland, with a further 106 applications being processed. There are also 75 that have registered from Northern Ireland.
The Financial Times reports that while only a few law firms have opened new offices in Ireland since the Brexit vote, two dozen London-based firms have registered at least 10 lawyers in the country.