While some the firm preferred to keep, others it didn't necessarily prevent from moving on, the leaders say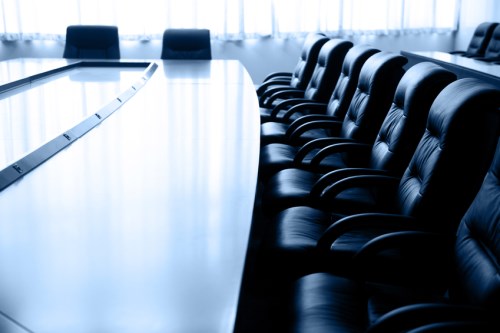 Everything's fine at Ropes & Gray, the firm's leaders would like everyone to know. That's despite the firm losing 18 partners so far this year.
In an interview with
Bloomberg Law
, managing partner David Chapin and London managing partner Mike Goetz said that the firms is not in trouble.
"There have been — which is unusual for us — recent departures from Ropes & Gray that should be put in context with respect to overall growth of the firm over the past 10 years," Chapin said. "[The firm] is larger than it was eight years ago. AmLaw peer firms have barely grown at all. We have been the net beneficiary of partner movement by hiring over 120 lateral partners over that time period. Our number of partners is up about 11% [over the eight years]."
He said that AmLaw peers had their partnerships grow about 1% over the same period. Ropes & Gray has also grown its lawyer ranks by more than 55% in that period, while AmLaw peers have grown less than 4%.
"Many who have left — we haven't necessarily prevented them from moving, to say it as politely as I can. Some we wish have stayed. We remain fully committed to our strategy in London and elsewhere and from my perspective it is kind of business as usual," Chapin said.
Goetz said that the departures in London are part of a natural phase for firms in this market.
"We were the 99th U.S. firm to open in London eight years ago. And I've been in London myself for eighteen years and a couple previous firms before this," Goetz said. "It was fairly common for firms to open offices and have significant turnover. We bucked that trend significantly before these losses. We've been here for eight years, and as you mature, you start to have these kinds of turnover."
Goetz said that the firm hasn't changed its strategy at all, which it is comfortable with. In fact, the firm is seeing more work, Chapin said.
"Through August … our total lawyer hours are up quite substantially in the range of eight to 10 percent at a time when overall partner headcount is down five percent year on year," Chapin said. "The real story for Ropes & Gray is that it is a very strong financial performance year. We have taken some strategic moves. The
spin-out of the IP rights management practice
has been in the works for the better part of the year. We agreed that they could provide better service to clients in a separate, more lean operation rather than carrying the overhead of a big law firm. That process has gone really smoothly. We continue to work with them for mutual clients."
In January, Geoffrey Chan, who headed the firm's Asia private investment funds group, left for Skadden, Arps, Slate, Meagher & Flom.
In April, the firm lost five partners to two different firms. In Hong Kong, Gibson Dunn & Crutcher lured managing partner Paul Boltz, corporate partner Brian Schwarzwalde, corporate partner Michael Nicklin, and private equity partner Scott Jalowayski. In London, White & Case hired structured finance partner Chris McGarry.
In May, London restructuring partner James Douglas moved to
Linklaters
.
In June, three firms hired partners from Ropes & Gray. King & Spalding hired London finance partners Mark Wesseldine and Fergus Wheeler. Kirkland & Ellis hired private equity partner Jason Serlenga in Boston. Goodwin Procter scored Boston real estate investments and transactions co-head Marc Lazar.
Fast forward two months and Kirkland & Ellis raided the Ropes & Gray ranks in five cities. It hired Chicago managing partner and global anti-corruption and international risks co-chair Asheesh Goel, New York securities and futures enforcement co-head Zachary Brez, Chicago government enforcement partner Kim Nemirow, London government enforcement partner Marcus Thompson, Hong Kong government enforcement partner Cori Lable, and London investment funds partner Anand Damodaran.
This month, Dechert hired London investment partner Monica Gogna.
Related stories:
Ropes & Gray parts with more than 100 in IP prosecution spinoff
American firm continues to bleed partners