Four global firms had their licenses up for renewal next year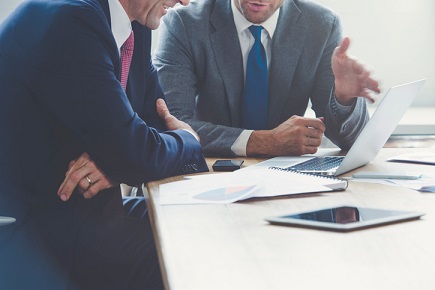 Four global firms' operations in Singapore hang in the balance as the city-state has decided to put off the renewal of the firms' licenses pending a review.
Singapore has delayed the renewal of the licenses of the second batch of "Qualifying Foreign Law Practice" (QFLP) firms, which were given the green light to operate in the jurisdiction in 2013 for a period of five years.
The second batch – which includes America's Gibson Dunn & Crutcher,
Jones Day
, and Sidley Austin, and the UK's
Linklaters
– has instead been granted an extension of their license up to 2020.
"The second batch of QFLP firms have contributed to the growth of Singapore's legal sector. Collectively, they have increased their revenue from offshore work and doubled their headcount of their Singapore offices since they obtained their licences," said Singapore's Ministry of Law. "However, their respective performances have fallen short of the initial commitments they made in 2012, as they have all been impacted by Asian economies' weaker than expected growth, drop in commodities prices and decrease in mergers and acquisitions which had resulted in weaker demand for legal services in the region in the last two years."
In fiscal 2016-17, QFLP firms generated more than SG$400m in total revenue. The ministry said that about 80% of this came from offshore work.
The delay will allow the country to better assess the performance in and contribution of each firm to Singapore, the ministry said. It will also allow for a more in-depth review of the firm's proposals for a new license period.
Introduced in 2008, the QFLP scheme aims to grow Singapore's legal sector and support the growth of its key economic sectors, while increasing opportunities for Singaporean lawyers.
Nine foreign firms currently hold QFLP licenses. They include Allen & Overy,
Clifford Chance
, Latham & Watkins,
Norton Rose Fulbright
, and White & Case. The firms employ more than 450 lawyers in Singapore, 30% of whom are Singapore-qualified lawyers.
Under the scheme, licensed foreign firms can practice Singapore law, except in domestic litigation and general practice, which includes criminal law, retail conveyancing, family law, and administrative law. Foreign firms can field Singapore-qualified lawyers with practicing certificates or foreign lawyers with foreign practitioner certificates.
Related stories:
Global firm revamps Asia Pacific operations in Southeast Asia pivot
Dispute over benefits of foreign law firms in Singapore