Hogan Lovells helps secure refurb of iconic New Zealand consulate… Burford Capital issues rebuttal to "false and misleading" report…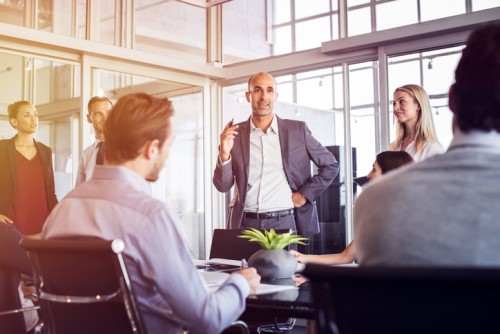 Senior Ince shipping team sets sail for HFW in Monaco
HFW is opening an office in Monaco with a team hired from Ince in the principality.
The hires include Ian Cranston, who was Monaco office head at Ince; and Andrew Charlier, who was the firm's global head of yachts.
"We've always been impressed with HFW whenever we've worked together on matters, and look forward to helping the firm strengthen its position as the go-to advisor for the industry," commented Cranston.
The team also includes partner Marco Crusafio, legal directors Ian Fisher and Ruth Monahan, associate George Kaye, and trainee legal executive Laura Pike.
"We're thrilled to be able to welcome Ian, Andrew, Marco and the team to HFW," said head of shipping Paul Dean. "We've been interested in the Monaco market for quite some time, but we were only ever going to make a move if we could bring them on board – they're the clear market leaders and we wouldn't settle for anything less."
The team will join HFW in September and specialise in shipping, yachts, business aviation, international trade, commodities, energy and insurance.
"We have changed beyond all recognition as a firm over the past four years, thanks to the support of our clients, and will now have 20 offices across five continents," added global senior partner Richard Crump. "We have ambitious plans to continue that growth and will actively pursue strategic opportunities across our core sectors, services and geographies."
Hogan Lovells helps secure refurb of iconic New Zealand consulate
A team from Hogan Lovells has advised the Crown Estates on an agreement with the New Zealand Government for the extensive refurbishment of an iconic listed building.
New Zealand House in London is home to the New Zealand High Commission in the British capital, along with serving as the New Zealand's consulate, and military attaché.
Hogan Lovells' partner Dion Panambalana led the team, which negotiated across the 12-hour time difference, to secure an agreement on matters including heritage protection and construction procurement.
"It was undoubtedly a deal where the mutual respect of the parties and the good natured negotiations style made it happen in circumstances where, absent those factors, it could easily never have reached a signed contract," said Panambalana.
Burford Capital issues rebuttal to "false and misleading" report
Litigation funder Burford Capital issued a rebuttal this week following a report by US research group Muddy Waters which questioned the firm's solvency.
The directors of Burford Capital said that the claims were "false and misleading" and highlighted the firm's low level of debt, strong cash position, and robust governance.
On its website, Burford Capital gives detailed rebuttals of seven key claims made by the Muddy Waters report.
Two of Burford's executive directors have also moved to calm the markets after its share price was impacted by reports of short selling, by stating their intention to buy a significant number of the firm's shares, along with some other directors and employees. There may also be a company buy-back of shares.